One trip to Botswana, Africa and you'll be in rapture with all the magnificent wildlife and scenery. But instead of going to a game reserve to see wild boar, giraffe, elephants and hippos, why not go to sleep and wake up surrounded by them?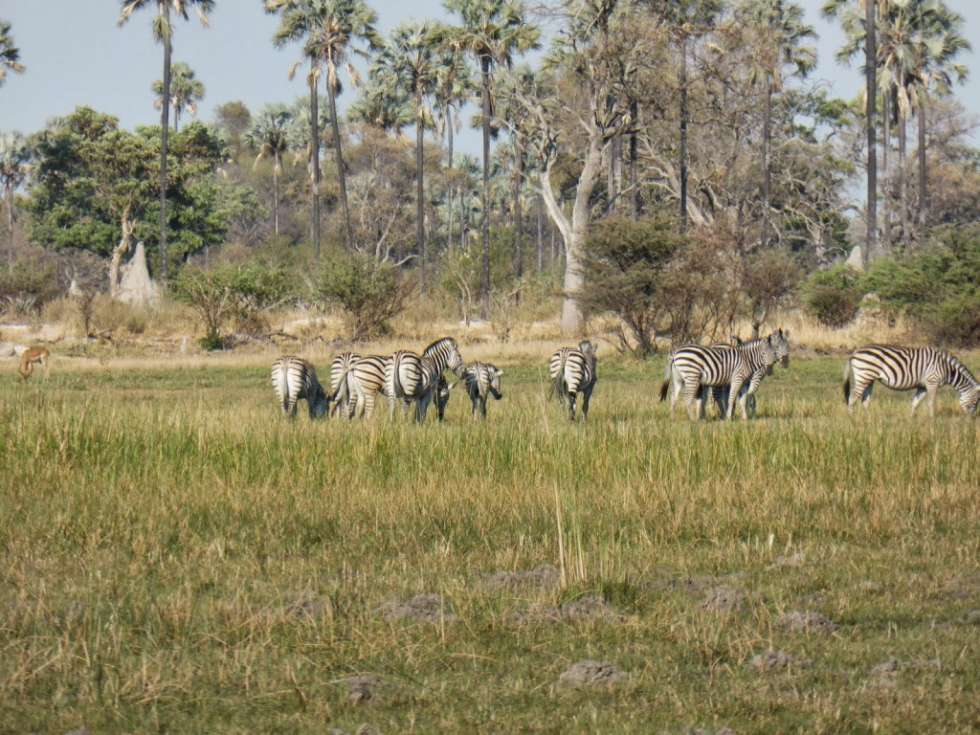 Just getting to the Moremi Crossing eco-lodge in Botswana's majestic Okavango Delta is an exercise in splendour. Arriving by privately chartered Moremi Air plane, you spend a magical 15 minutes flying high above the vivid blue green colours of the delta. You might even spot an elephant or two below.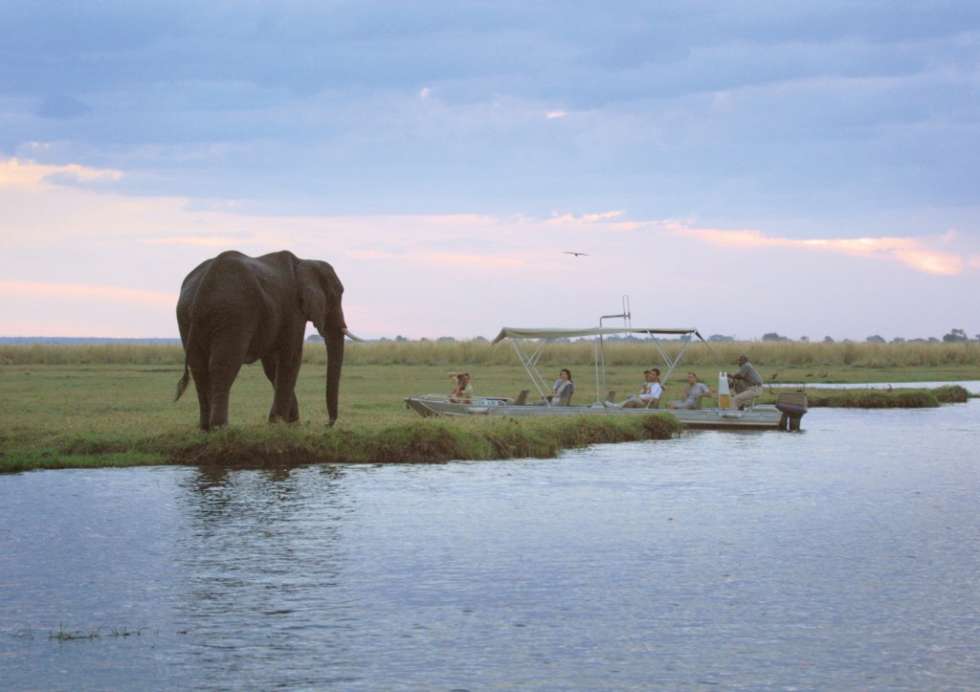 The property consists of a main building and sixteen permanent tents on raised decks lined along a path. A property chaperone will take you from having dinner to to your door, making sure you don't have any unexpected wildlife encounters in the dark.
The Delta is an immense river that spreads across the great Kalahari Desert. A resplendent watering hole in amongst the plains and sands covering most of the southern part of the continent, its waterways are living, ever shifting, full of interesting fauna, birds and animals at every turn.
Luxurious Camping in Botswana

Inside each tent is a luxurious camping experience unlike any other you've ever had. Guaranteed. Inside, there are two beautifully made twin beds, a sink with mirror and a western toilet. Just outside the back door is an enclosed private outdoor shower.
Doors must be locked when sleeping or away from the tent as baboons, often to be seen bouncing down from the trees above onto the soft tents below, have figured out how to open the doors.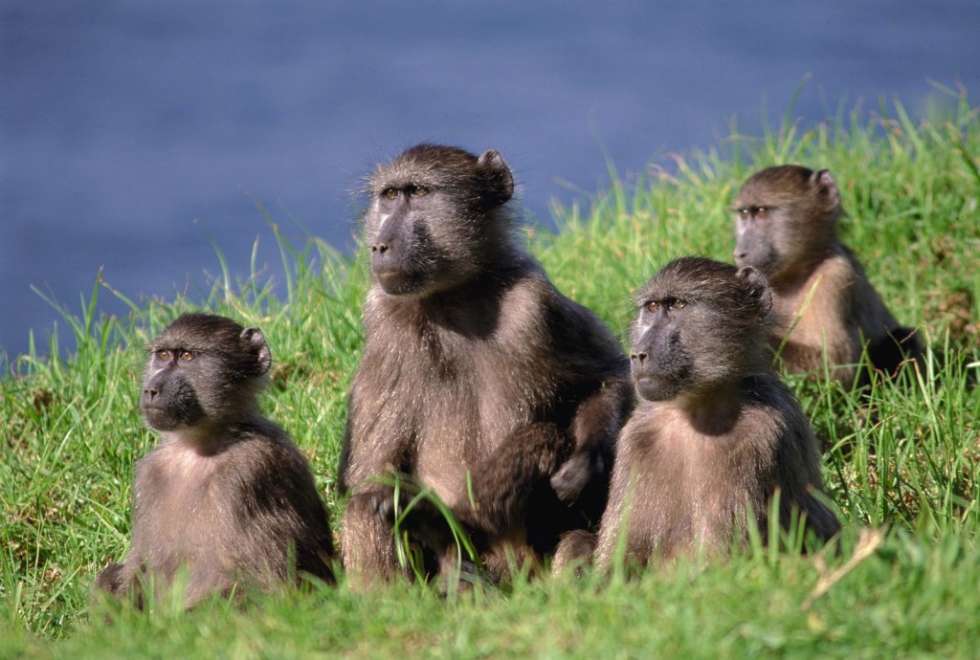 Sleep brings with it all the excitement a small child feels the night before Christmas. With each grunt, snort and footstep, the tent veranda is an ethereal place to sit in the starlight with a flashlight trying to decipher the sounds and discover which animal is near. It could even be a hippo.

All meals are taken in the main building. This is crescent shaped and covered by a large thatched roof. A bell rings to announce each meal.
Photo opportunities can be easily arranged. These include mokoro canoe trips on the delta and game walks with an experienced guide where you are no more than a stone's throw from an elephant. Or you can choose a motorboat cruise to revel in the beauty of the African sunset or on an island.
A Spectacular Sunset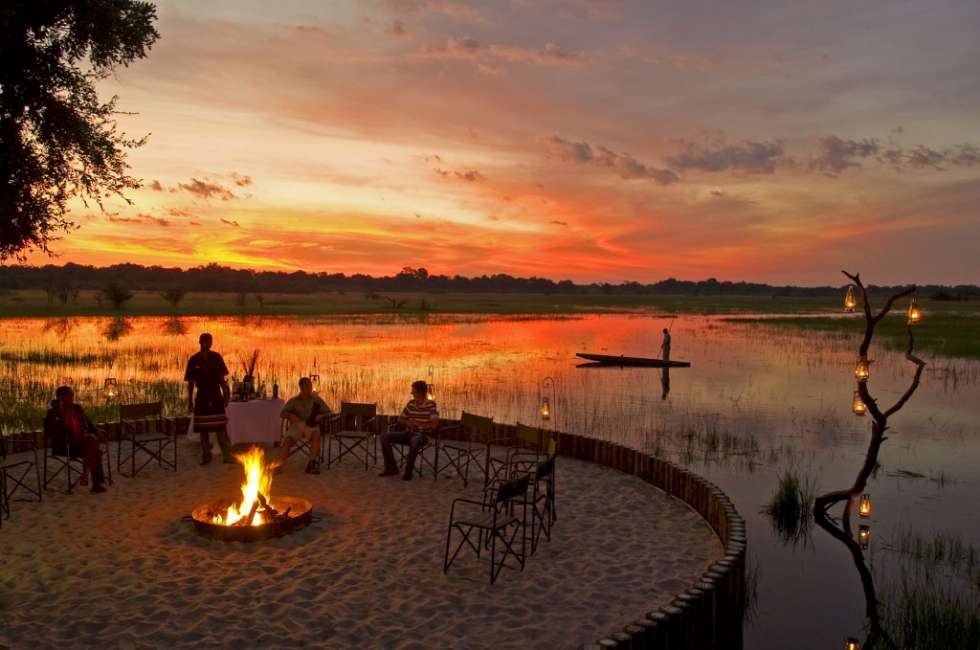 Moremi Crossing leads in environmentally friendly lodging. An enormous solar panel feeds power to the entire camp. The hot water system is also state-of-the-art. Each room is delivered hot water from a solar-heated geyser system.
To encounter African wildlife close up while still being in the safety and comfort of a world-class, unique lodging experience, reserve your stay at Moremi Crossing. Flights leave from nearby Maun.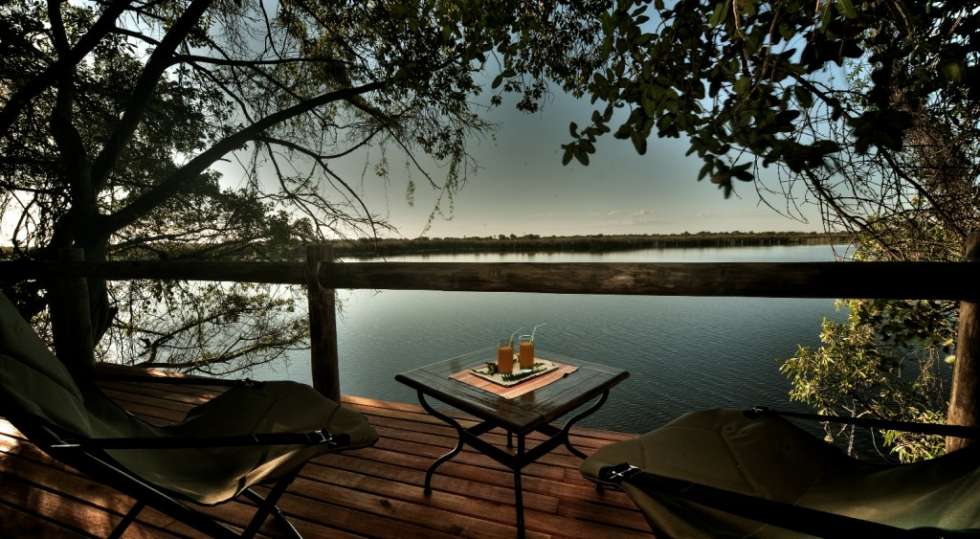 Rates vary from $331 to $481 per person per tent, depending on the season. Further details including booking information can be found at www.moremicrossing.com