It was my pleasure to visit the beautiful city of Tallinn once again and this time be welcomed by Tallinn Hotels – an Estonian hotel company which offers luxury stays at three hotels Savoy Boutique Hotel, Hotel Palace and Hotel Bern. All of the hotels have excellent location, luxury service and a concept which takes the visitors to a journey of history and traditions of Estonia.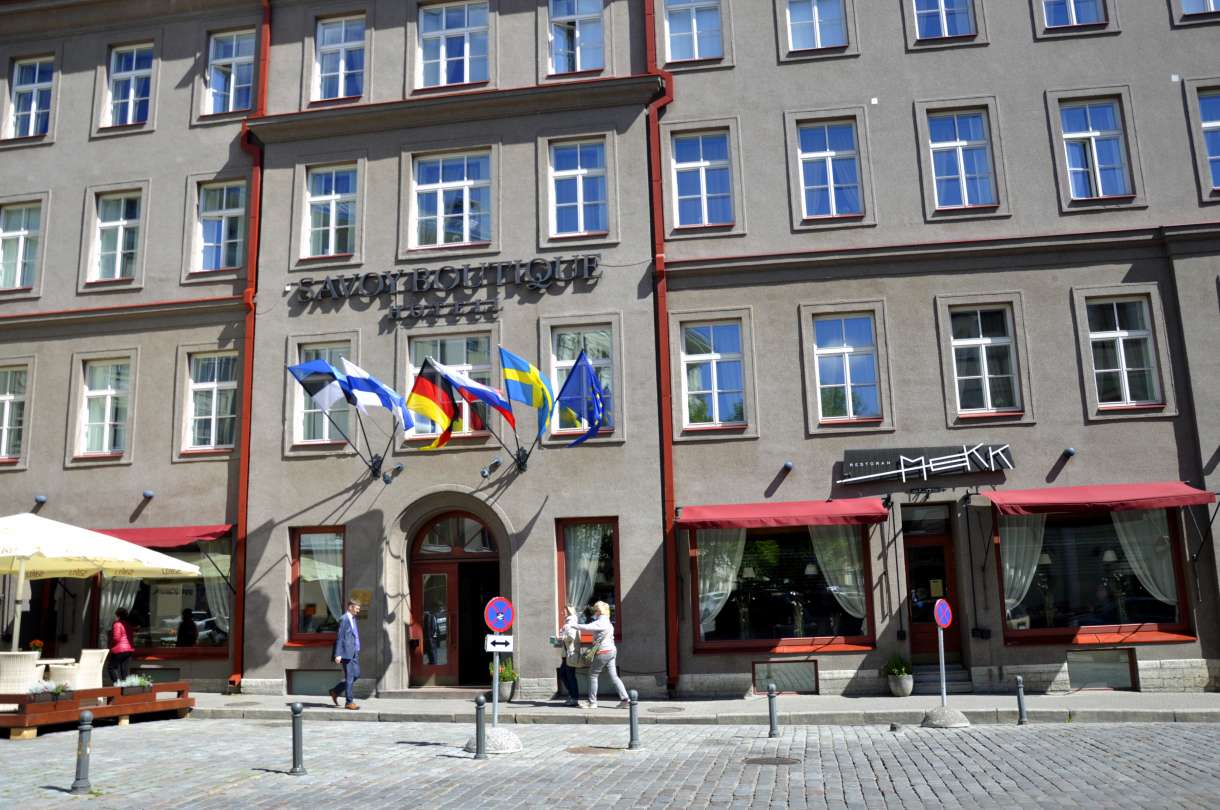 The cozy and luxury boutique hotel with 44 art deco style rooms and suites is situated in the heard of Tallinn medieval old town. Right in front of it stands one of the most photographed objects in Tallinn – a statue of a chimney sweep. Many people still believe that touching the button of the chimney sweep brings luck and it's hard to resist taking a photo with this bronze man. The hotel was built in 1890 and its design still hods some charming elements from the past, for example the retained antique floor of staircase has been copied on all of the guest room carpets.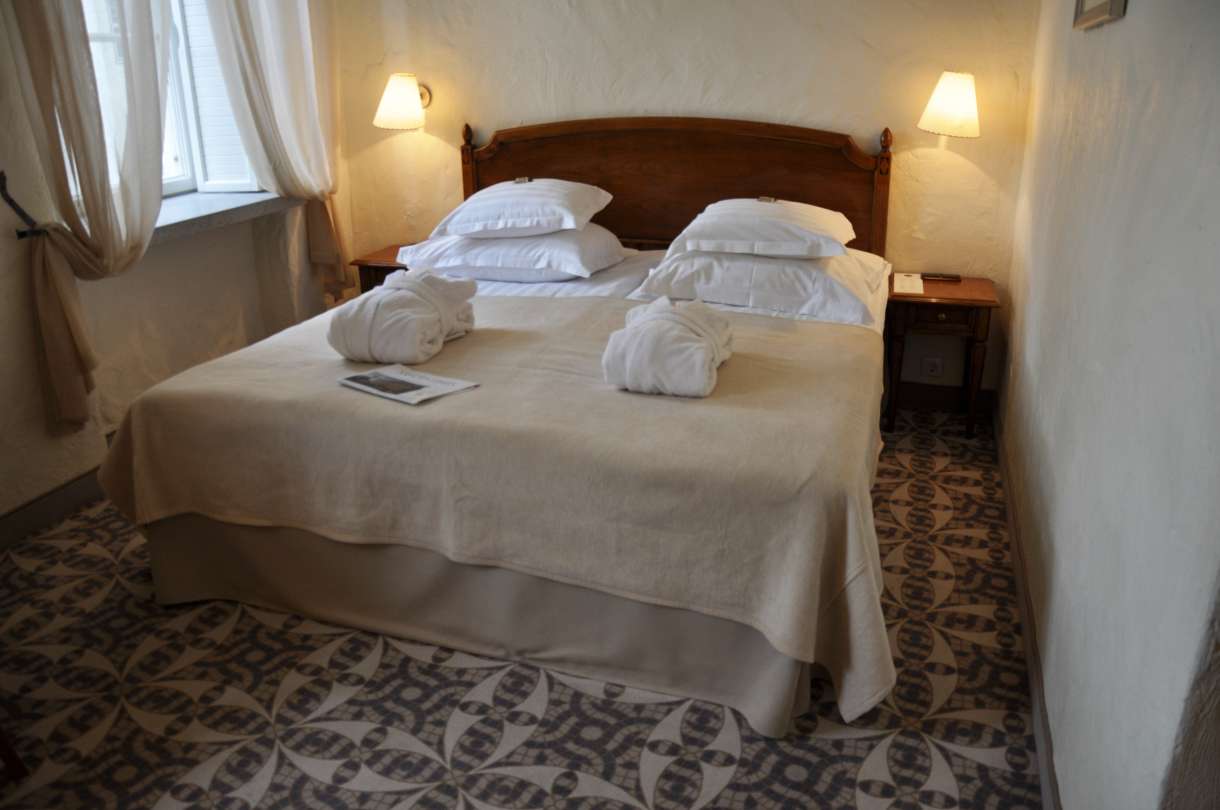 What's special about this hotel is that a lot of design objects have been locally custom made. A typical element of Old Town Tallinn – limestone has been used in interior design, and all of the iron details have been designed and made by local craftsmen.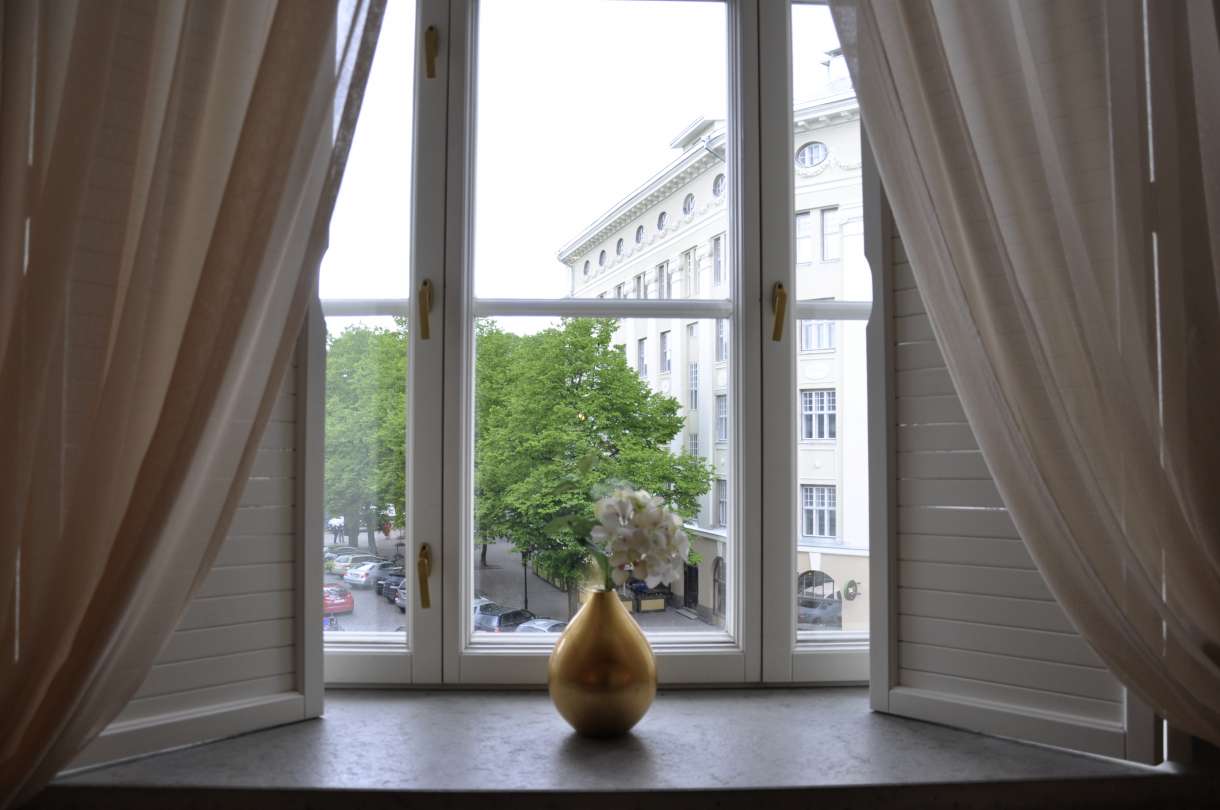 On the first floor of Savoy Boutique Hotel you can find restaurant MEKK, where the hotel guests are welcomed to enjoy fresh breakfast buffet every morning. MEKK stands for Modern Estonian Culinary Art and it's the right place to go for discovering the new wave Estonian cuisine traditions. A special recommendation would be to try white fish, which can variate each day, as it's daily delivered to the restaurant from local fishermen of Tallinn.
It's the charming little well-considered details that makes a stay in Savoy Boutique Hotel so special and pleasant. The friendly staff, luxury service, design that unites the antique with the modern, and even a unique surprise – a specially made newspaper Savoy Times, that introduces city visitors with the best of Estonia – history, world records, statistics, cultural life and has an event calendar. I'm sure each Savoy Boutique Hotel visitor can leave Tallinn not only well rested and pampered by the cozy and emphatic experience this hotel is providing, but also knowing a bit more about Estonian culture, style and cuisine.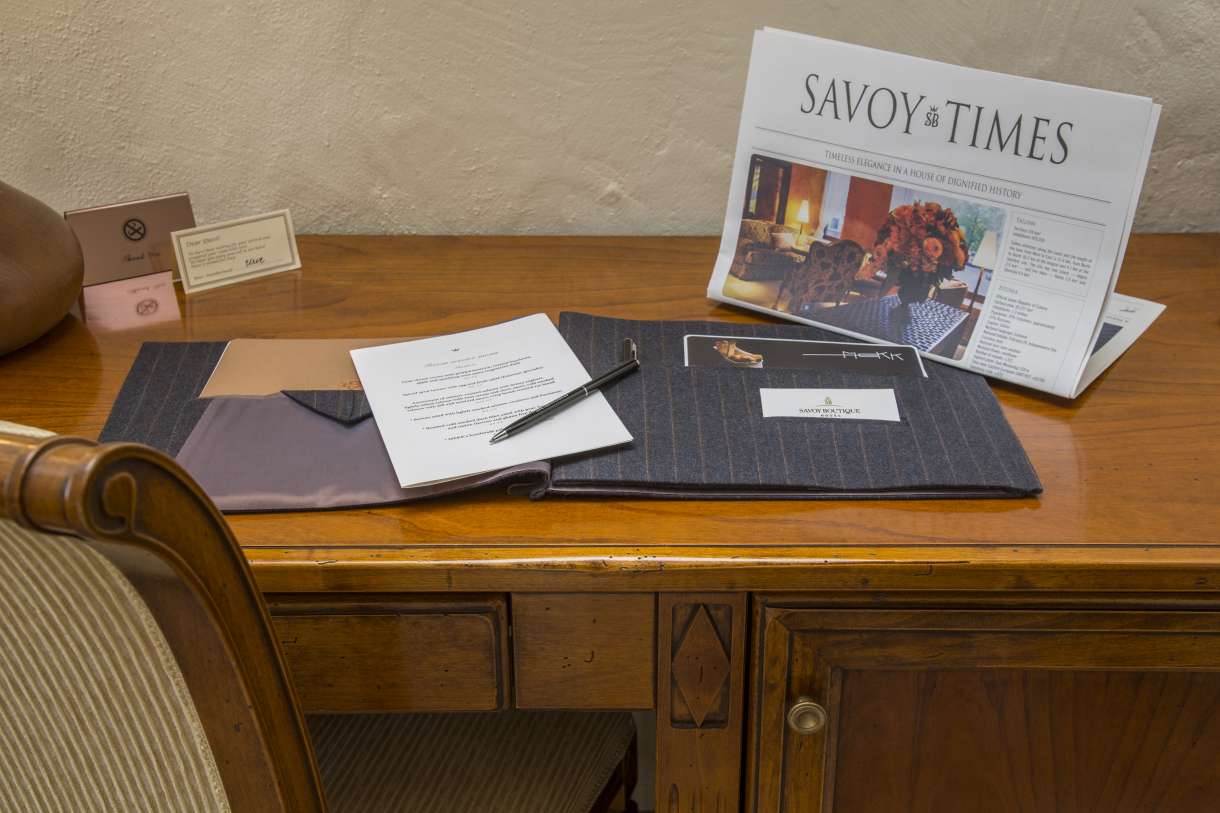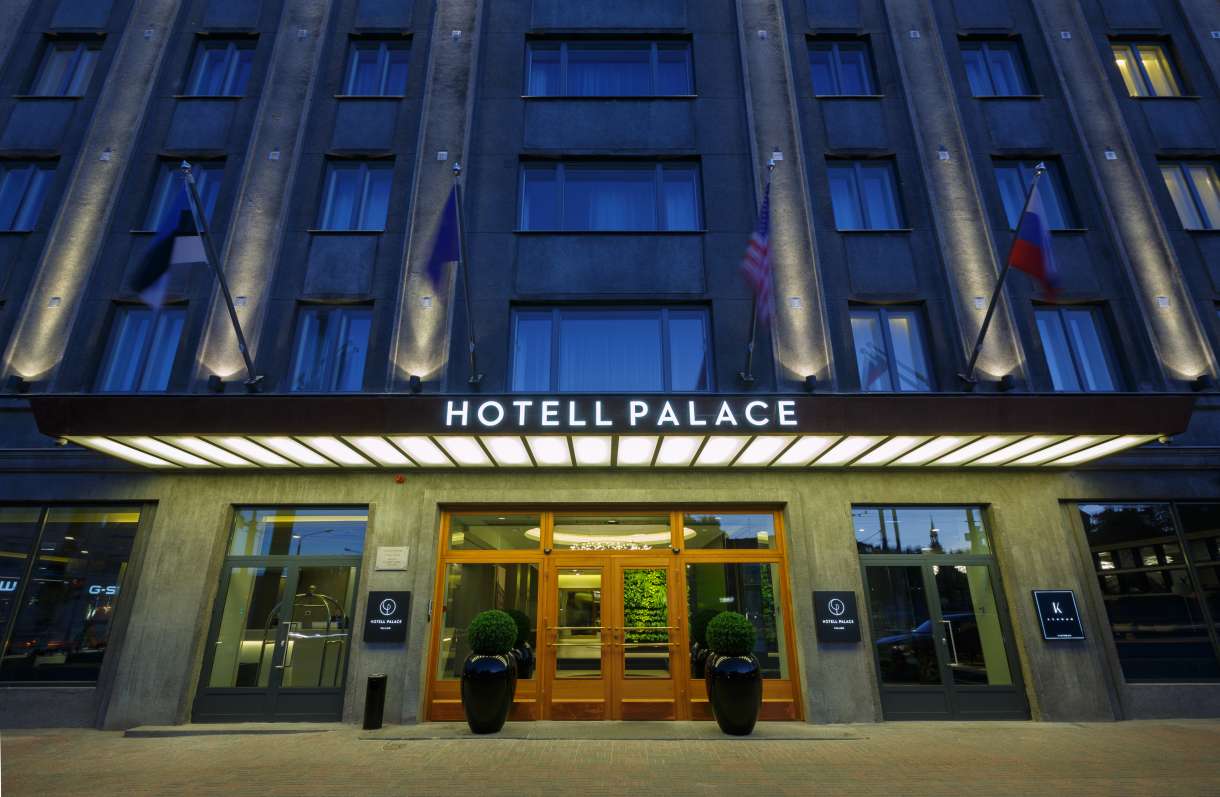 On the next day of my journey I had a chance to see some beautiful sights of Old Town Tallinn and visit the most legendary luxury hotel of Tallinn – Hotel Palace.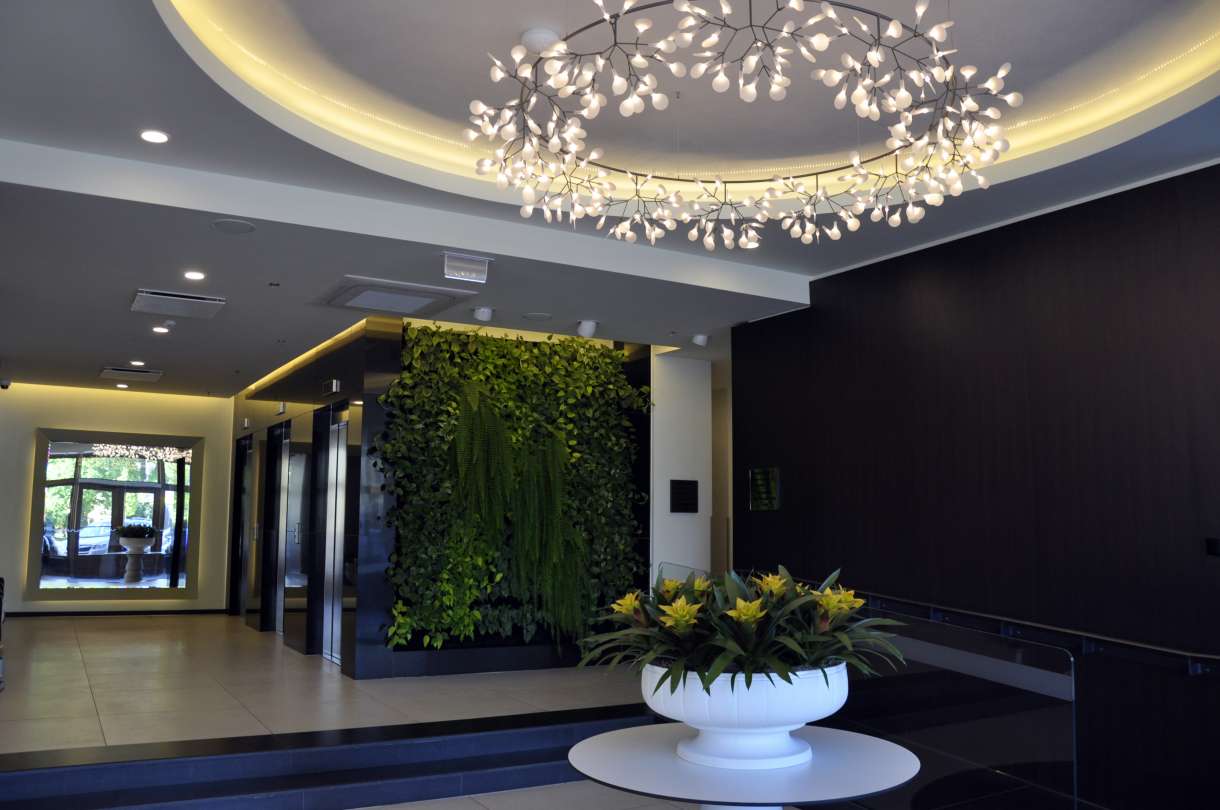 Being located right in front of the main square, Hotel Palace meets the most whimsical expectations anyone could have, the old town, nightlife and entertainment places, shopping centers and main business quarters are just minutes walk away.
First opened in 1937, Hotel Palace was the only modern building specially designed as a hotel and it immediately became the most exclusive hotel in Tallinn. Throughout the time, as there have been different government systems in Estonia Hotel Palace has experienced a lot of changes and reconstructions, yet the hotel hasn't lost its elite characteristics.
I got a chance of taking a peek into the spacious Presidential Suite, which might have one of the best views of the city.
Altogether Hotel Palace has 79 rooms and suites, the elegant design of the rooms and lobby is supplemented with fragments of the paintings of Konrad Magi, a famous Estonian landscape painter.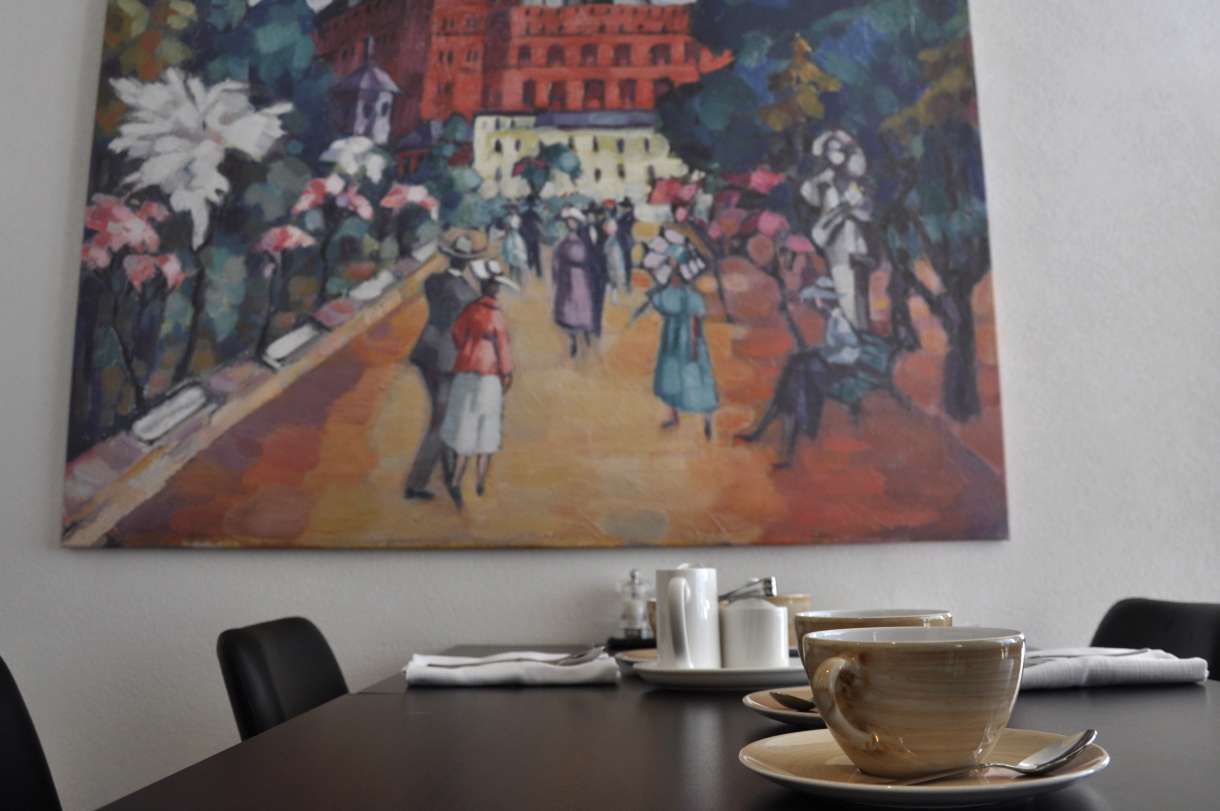 Hotel Palace offers a well equipped gym, 9m swimming pool with a relaxing lounge area, jacuzzi, steam bath and sauna for its visitors. The hotel also offers a well equipped conference and banqueting suite, that can host up to 75 people and two dining establishments – Galerii Bar which offers hotel guests traditional Estonian breakfast and conference catering, and Restaurant Konrad which offers modern Estonian cuisine.