Corsica entices you with its crystal waters and classic villages. Visit the island during the summer holiday if you can! We were lucky to travel to the tip (Cap Corse) of the island for a couple of days in August and stayed in Erbalunga at Castel. Corsica has so much more to offer you than just a small 'resort' island. It's diversity in cuisine, people, mountain views, classical towns, sandy beaches and proximity to Europe makes it an incredible place.
Our destination: Erbalunga, is a classic town and originally one of the most important harbour towns on the island. Now, it is a lovely place that is frequented by islanders and tourists alike for it's high-quality restaurants and picturesque "Torra d'Erbalunga" from the 16th century. The town's classic dock is a safe haven for many boats and throughout the town there are cute walkways and various viewpoints onto the Mediterranean Sea. Moreover, development has been carefully monitored on the entire island, so it's all unspoilt beauty without buildings of more than three storeys.

Castel Brando has 18 Superior Rooms, 21 Charming Rooms and 6 suites. The entire hotel is made up of multiple buildings and is spread out so everything is quite peaceful. The hotel was fully booked, but we didn't notice any crowds of people during our entire stay!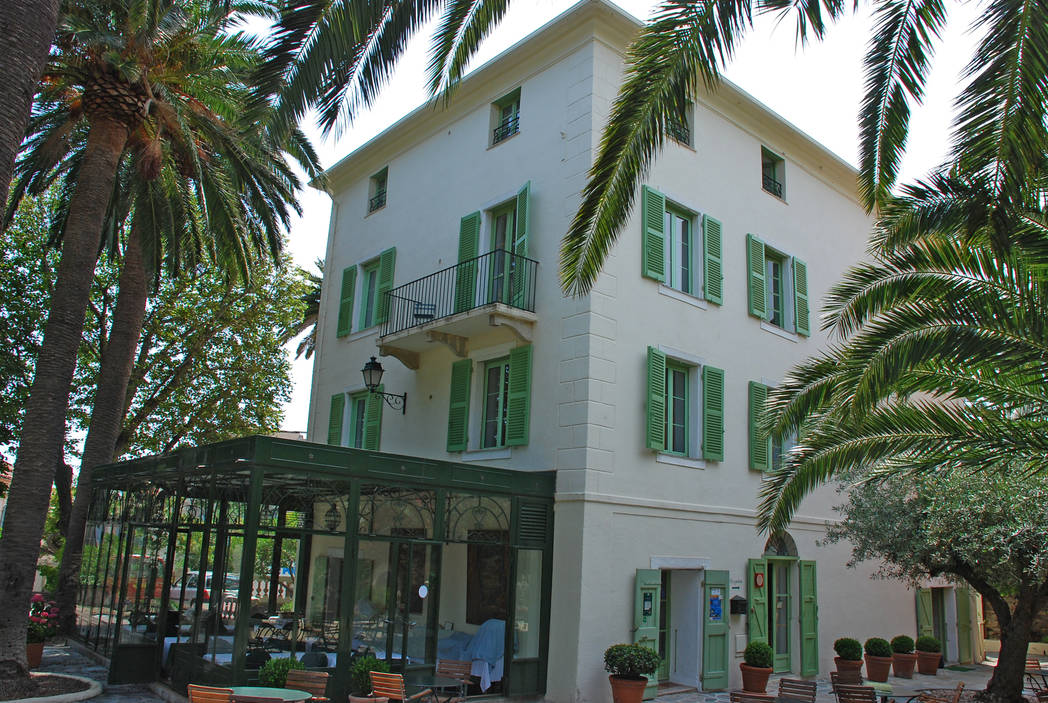 Originally, a family mansion that was built in the 19th century. The hotel staff is very welcoming and quickly replies to enquiries via email and social media. We arrived a tad early and were welcome to make use of any facilities (swimming pool and even tennis courts). But we felt like a walk into the town so we went to explore and have a coffee.
When we returned our room was ready and our luggage had already been brought to the room. We were very pleased to be guided to our room and walk through the middle of the inner courtyard with olive trees, palm trees, an antique fountain and well-dressed people having their afternoon tea. In the evening one can relax and have a drink in this lovely area, however, dinner plans have to be made elsewhere since the hotel does not have a restaurant.

Our room was situated in the third building of the hotel. Although it was a short walk from the reception we found that the WiFi connection worked very well from our room. The decor was classic; with pretty paintings and dark-wood furniture. The room was fitted with air-conditioning, television (with german and french channels), a hair-dryer, soaps in large bottles (Great work!) and a good magazine selection. Next to our room there was a quiet and small pool; the main pool is good for laps and has a Jacuzzi as well. There are abundance of spots outside to chill out in the garden (also in private).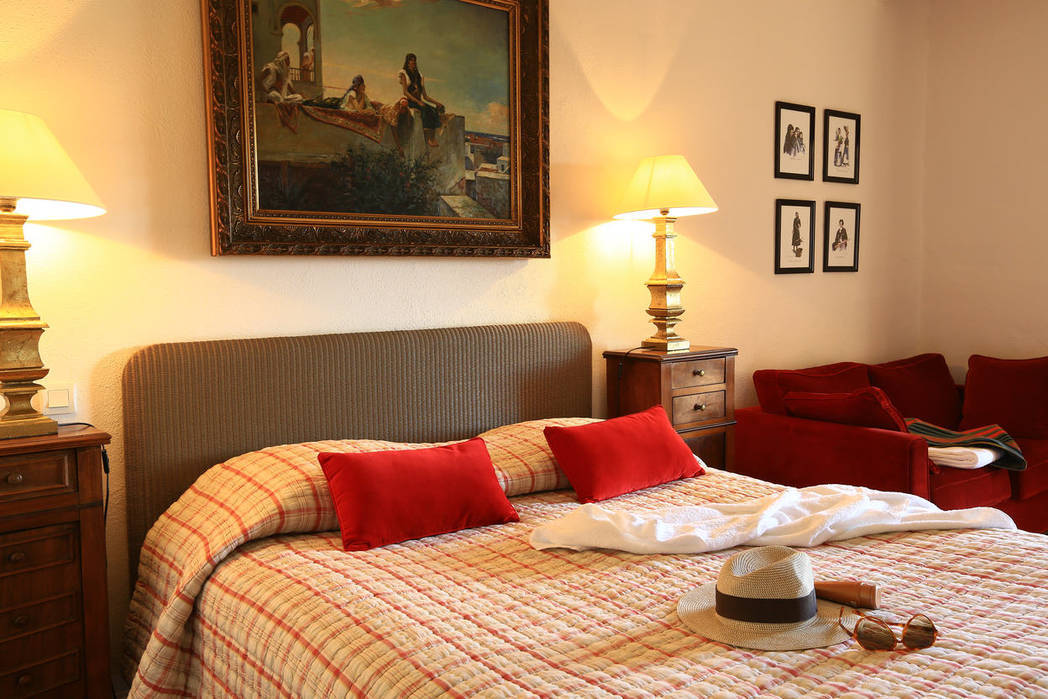 Day 1: Trip to the pristine beach of Barcaggio
After taking a short rest in our room we made our way to the protected Cap Corse beaches on the top of the island with the car. We stopped at a few towns on the way (Porticciolo and Macinaggio), eventually reaching Barcaggio, about 30 km north of Erbalunga.

Day 2: Trip to the pristine beach of Loto in Saint-Florent
The next day we had a coffee and cake in the courtyard, I noticed that the chalk board gave an overview of the weather for the coming days. We were in luck, it was going to be sunny and beautiful. So we headed to a new Corsican town "Saint Florent". Once we arrived at Saint Florent we picked up some picnic groceries to take with us on the ferry (EUR 20 per person) to Loto beach. Next time we would like to visit Saleccia beach for this instance we only had time for Loto. Both Saleccia and Loto is only accessible by off-road vehicles or by sea.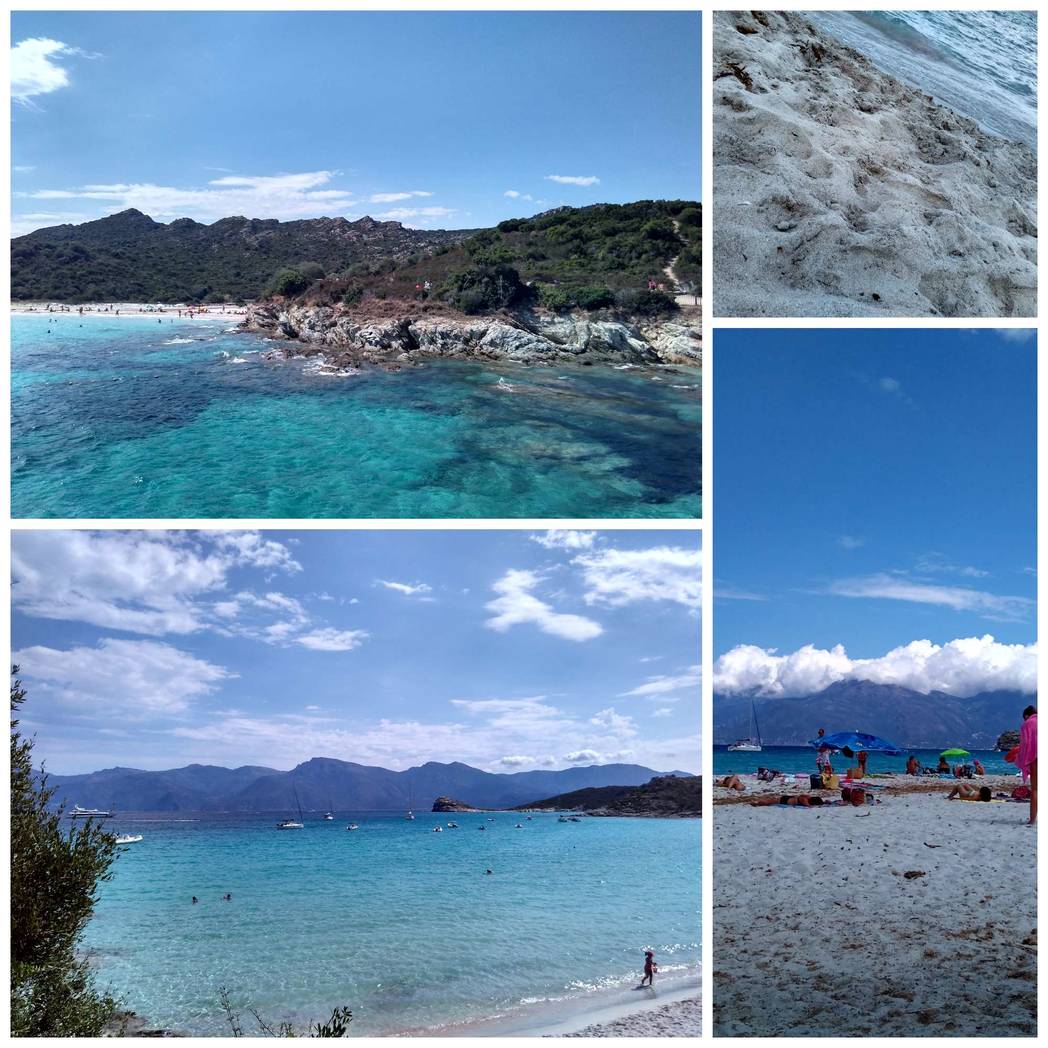 The last day we spent in Bastia, as we had to leave by ferry back to Italy. Erbalunga is only a stonesthrow from Bastia. Inside Bastia, you will find good shopping, food, plenty of pubs and a wonderful citadel with an old port. Definitely worth a visit if you plan to stay in the area.
Overall Experience of Castel Brando and Corsica
Overall, the location of the hotel is interesting, as it's next to a road. But, traffic is slow and drivers are polite in the town. Moreover, most of the rooms are far away from the road! The prices are very fair and the hotel provides great value overall. The best thing is that you are really centrally located to see the best places without the crowds! Castel Brando is an ideal place to see if you want to explore the tip of Corsica. From here you can easily see Bastia, Saint-Florent and Cap Corso. I would absolutely recommend staying at Castel Brando and it's not a problem that they don't have a restaurant in the hotel since the town offers a wide choice of great restaurants (Michelin). It is a 4-star hotel with good amenities.
To my surprise there is so much to see in Corsica, we will surely return for hiking Monte Stello (1300m), watersports, sandy beaches and great wines! The hotel's website provides a good amount of tips on where to visit.
Castel Brando Erbalunga
Hôtel**** Demeure Castel Brando 20222, Erbalunga, Corsica
+33 495 30 10 30