A few friends and I recently had the pleasure of spending three nights at The Mansion Bali Resort & Hotel, an impressive resort just outside of Ubud. Not only were both of the rooms we stayed in exceptional, but the staff's attention to the tiniest of details made our stay one we wouldn't soon forget.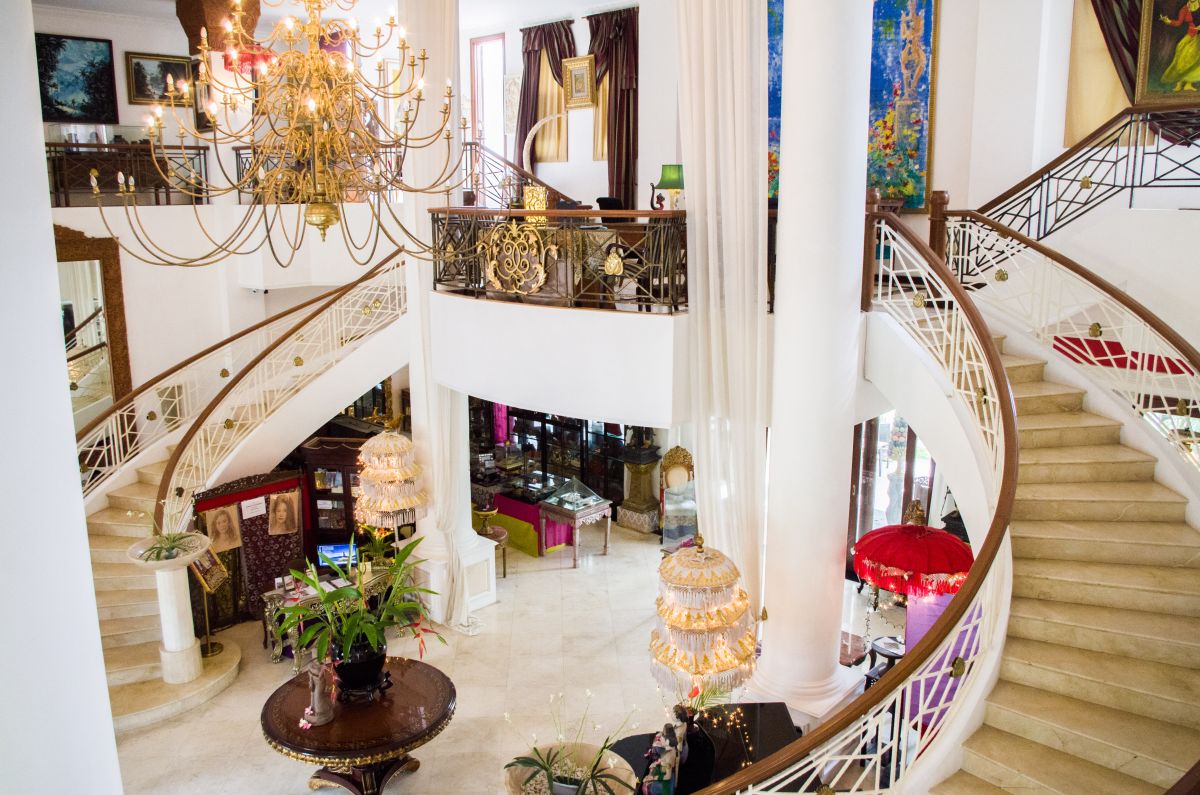 The Location
The Mansion Bali Resort & Hotel is set just a 10-minute drive outside of the centre of Ubud, Bali's hub for organic foods, homemade goods and artisan shops. The Mansion runs free shuttles to the centre of Ubud 5+ times daily so you're never far from the action if you want it. Taxi app Uber also offers cheap private taxi rides in Bali; wherever you want to go, you can get there quickly and cheaply.
The Room
We stayed in the beautiful Bisma Residence. The second-floor private balcony overlooks a gorgeous swimming pool, one of six on the premises, and it's fairly secluded from the rest of the other rooms, which we liked. It's designed and furnished to be modern and clean: bright splashes of green and orange contrast with the untouched white walls.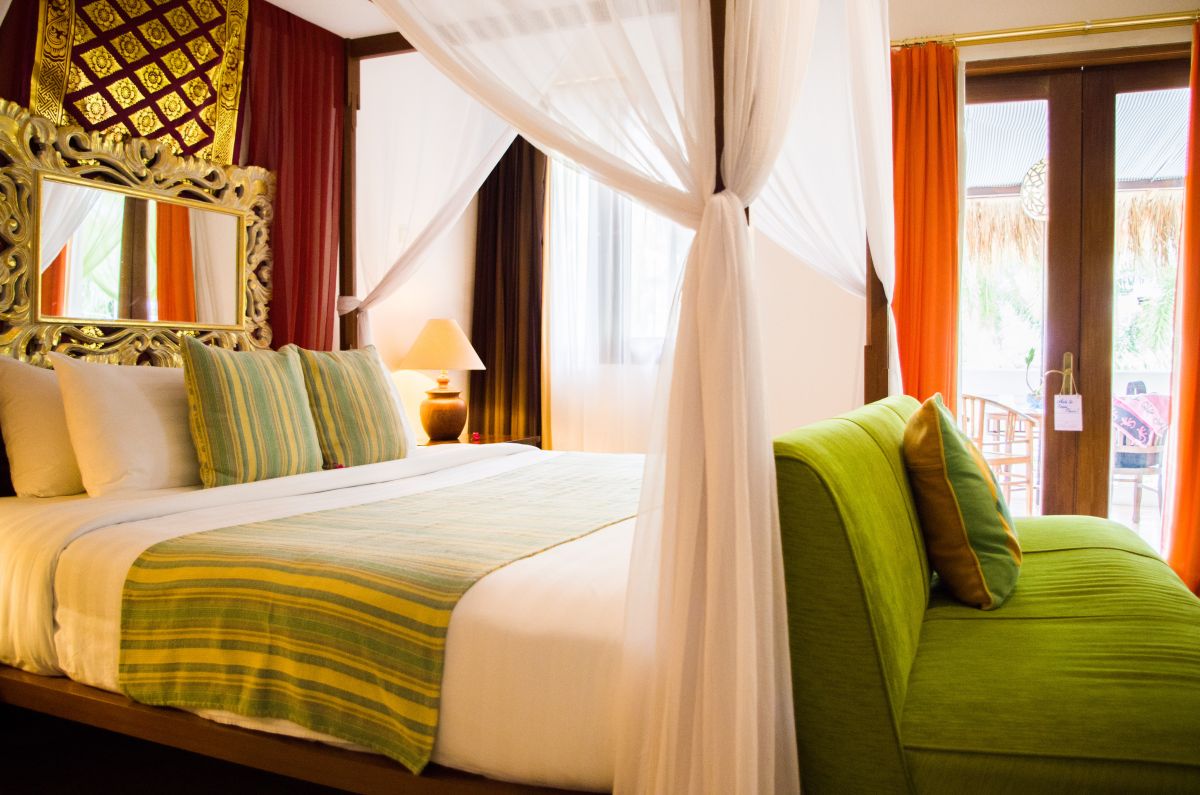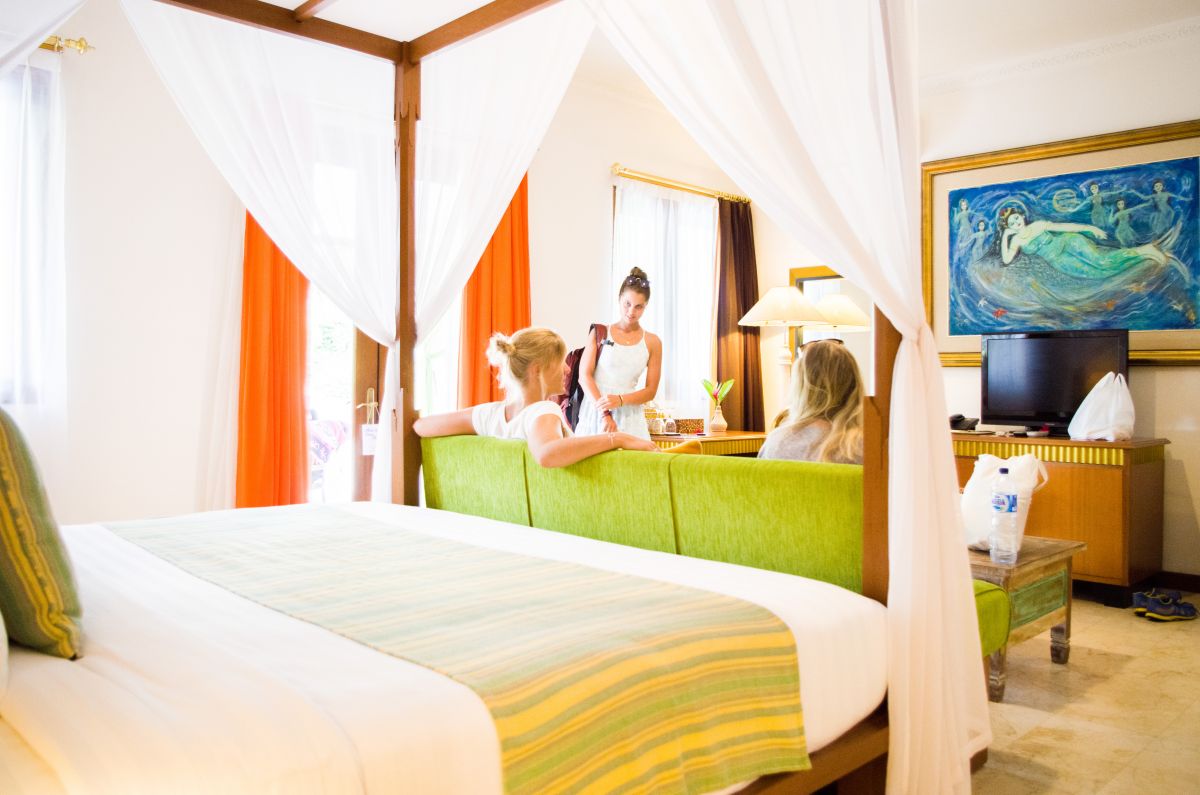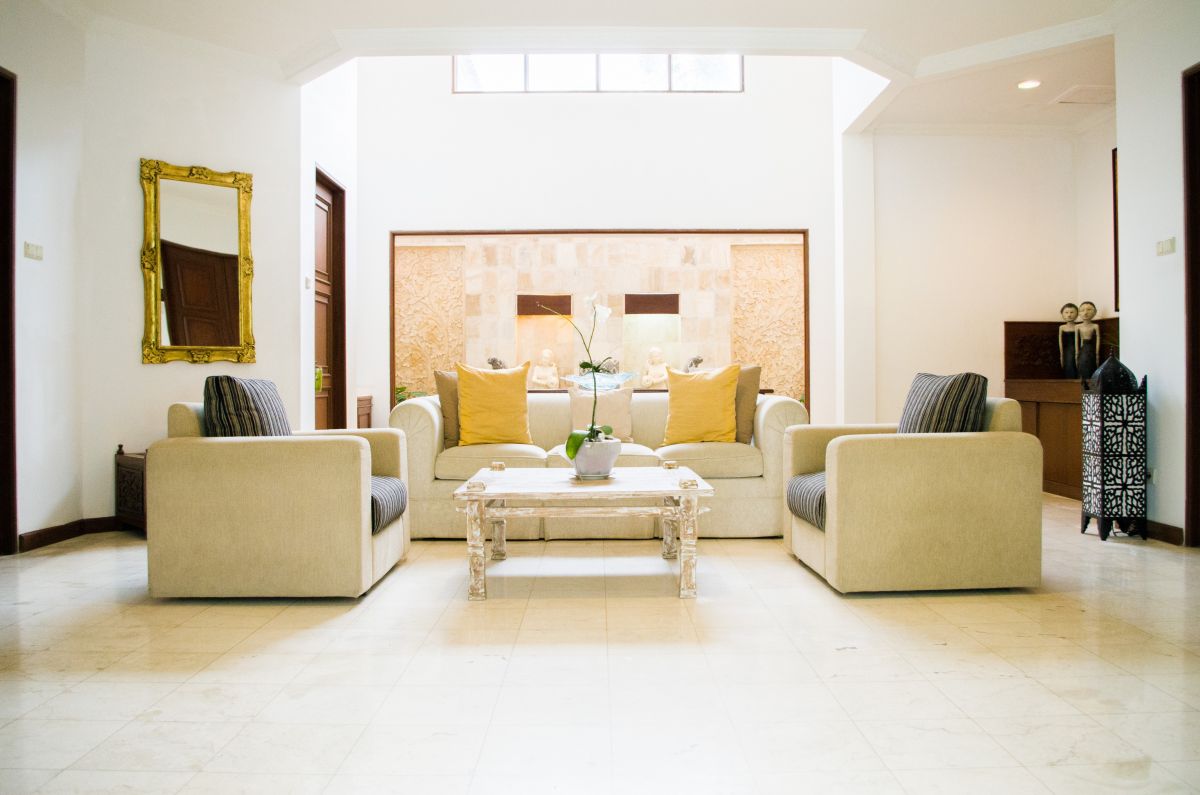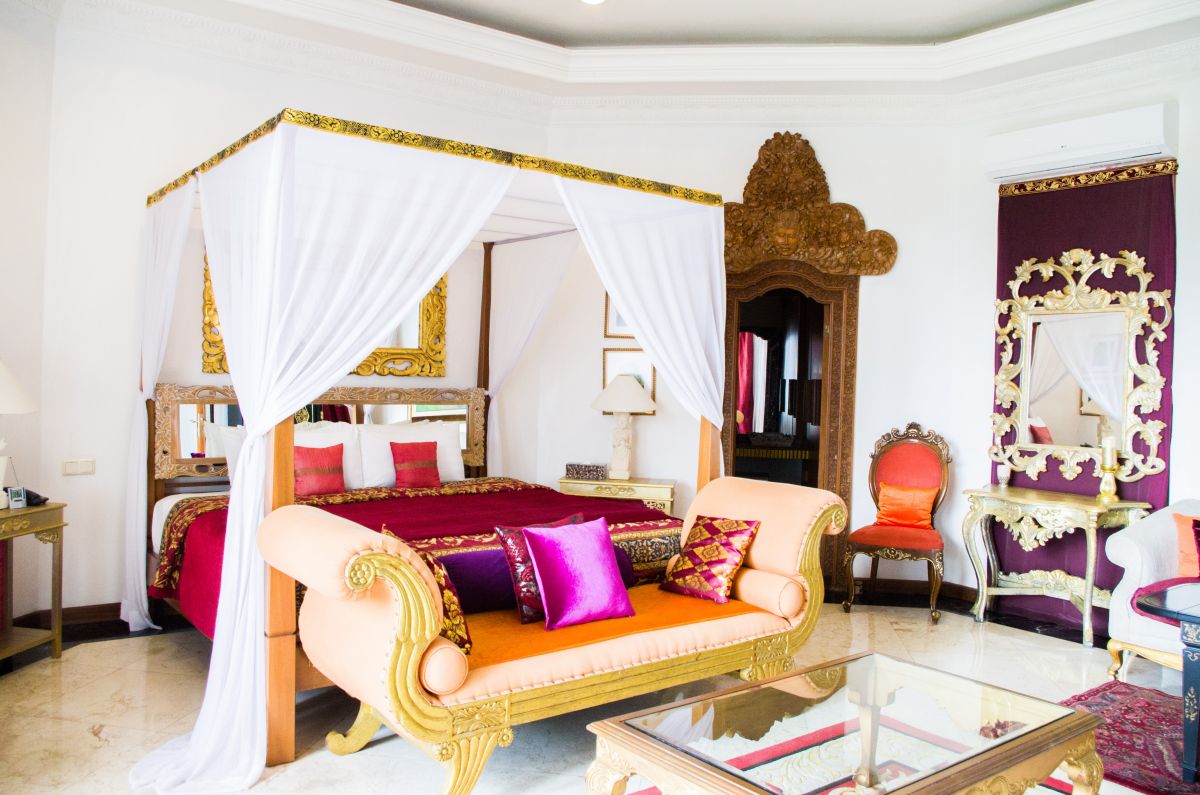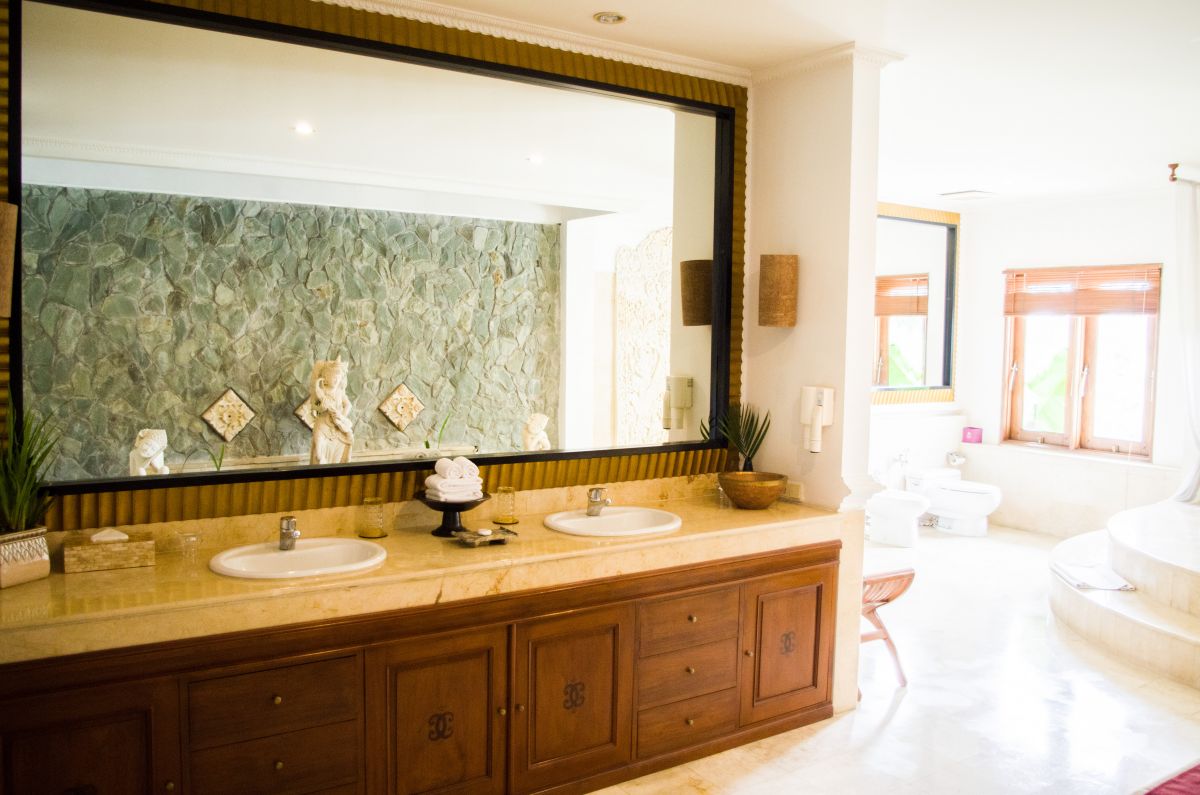 The Grounds
There are six pool strewn across the resort grounds here, and we made great use of most of them. Jacuzzis surprise you from behind hidden corners as well; it was always easy to find one with privacy.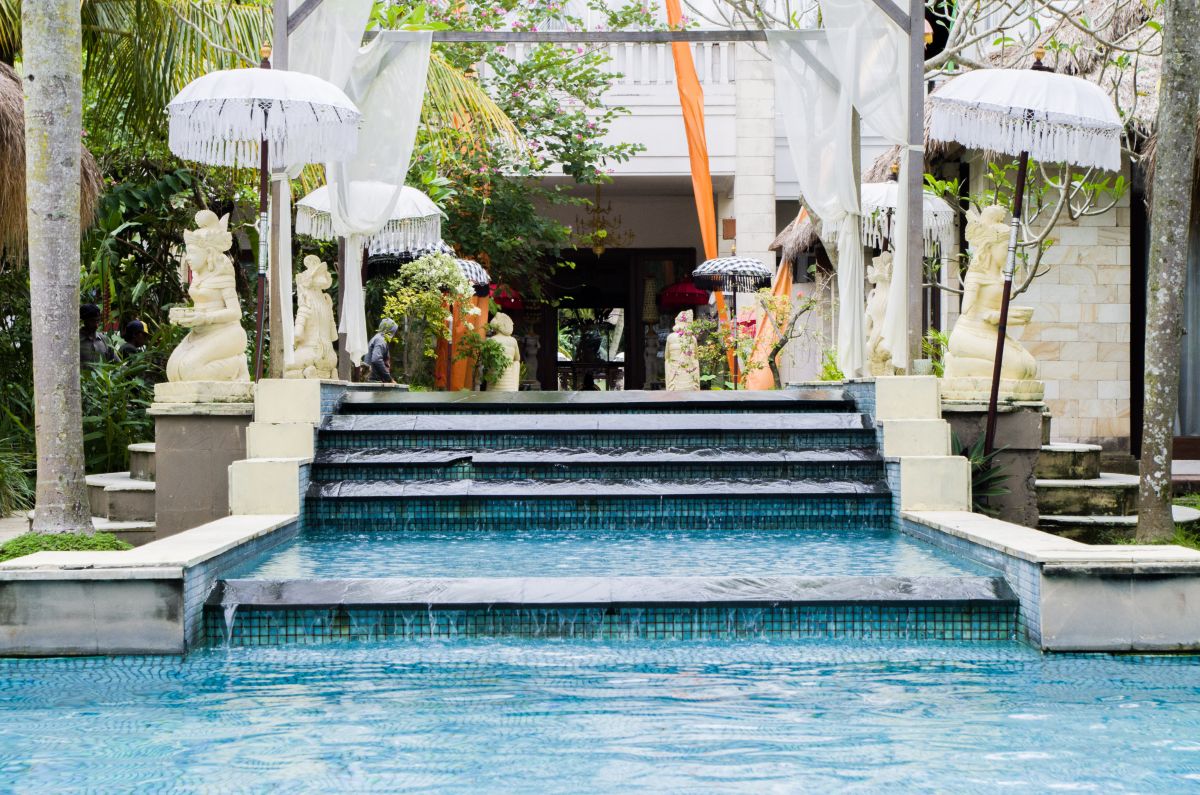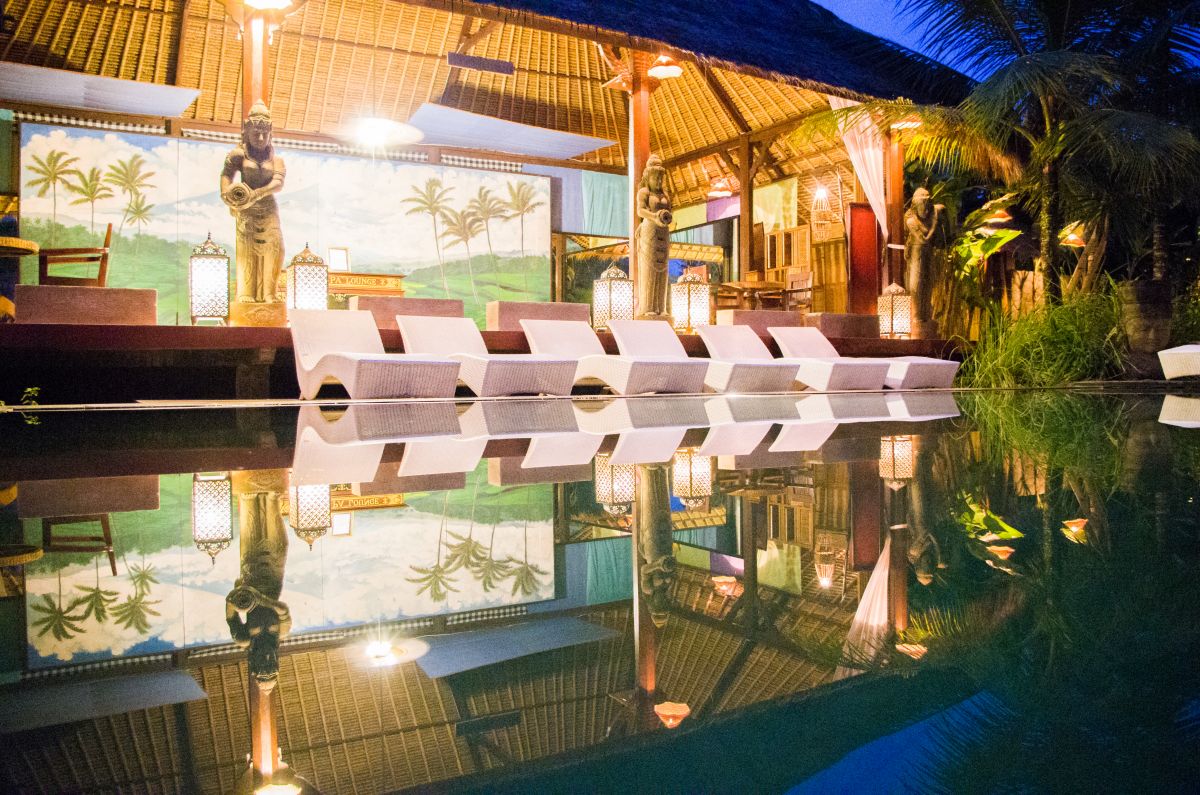 The Experience
We were pleasantly surprised when David, the pianist who plays in The Mansion's restaurant every Thursday evening, turned our low-key night in into a fun-filled karaoke event. He wasn't the only one to go above and beyond the call of duty, either; at every turn, The Mansion staff did everything that they could to make our experience a memorable one.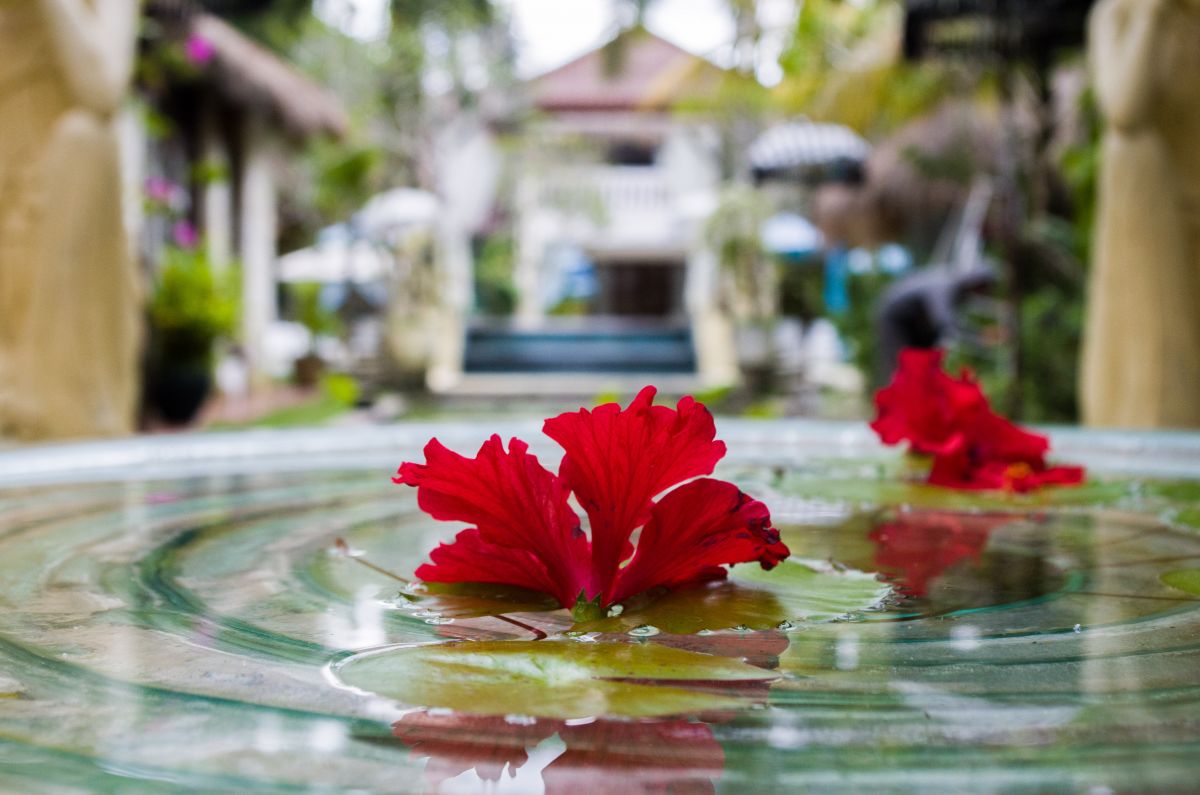 Bali is already a world-class destination for those looking for a relaxing vacation, but The Mansion Bali Resort & Hotel, with their smiling staff and fantastic facilities, will help you melt everything else away and let you focus on what's important: you. Learn more and book your stay at The Mansion Bali Resort & Hotel on their website here.