When we arrived to Luang Prabang after a five-hour trip on the slow boat, we could not have wished for a better place to relax than Maison Dalabua, an excellent hotel hidden in a side street just five minutes' walk from the vibrant centre.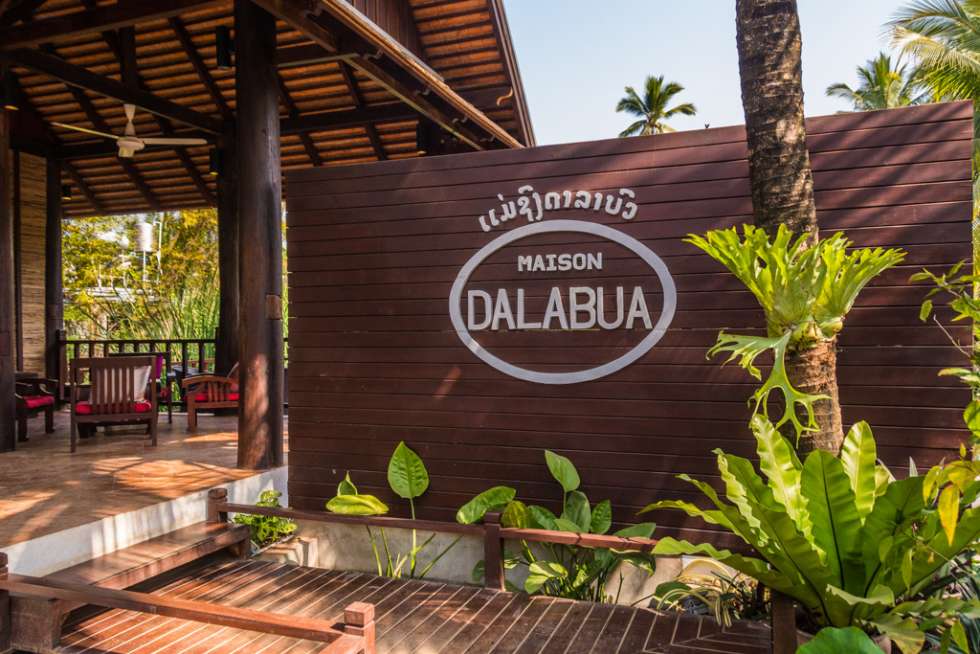 The word "Dalabua" means "Princess of Lotus", which reflects not only the ponds in the hotel's beautiful and well-maintained garden full of lotus flowers but also enhances the gentle and peaceful atmosphere we felt straight after arrival.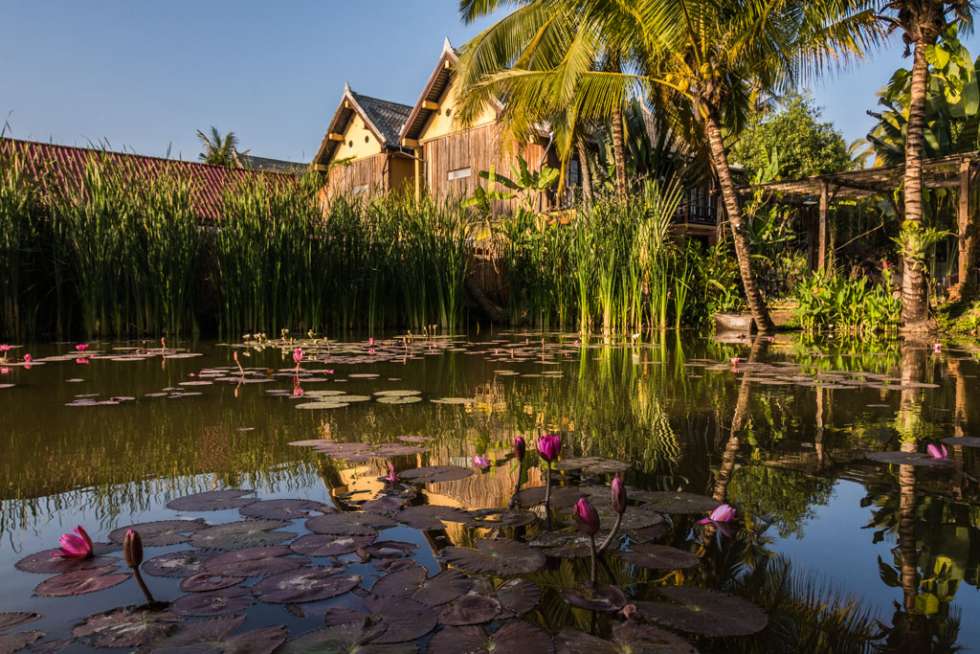 The hotel was renovated two and a half years ago, when its current owner, Mrs. Toune, purchased it and put her heart, a stylish design taste and professional skills of hotel renovation business to create her own unique and relaxing place. As she travels around the country, she brings a lot of inspiration from her travels, and together with a Thai architect they have made this place special.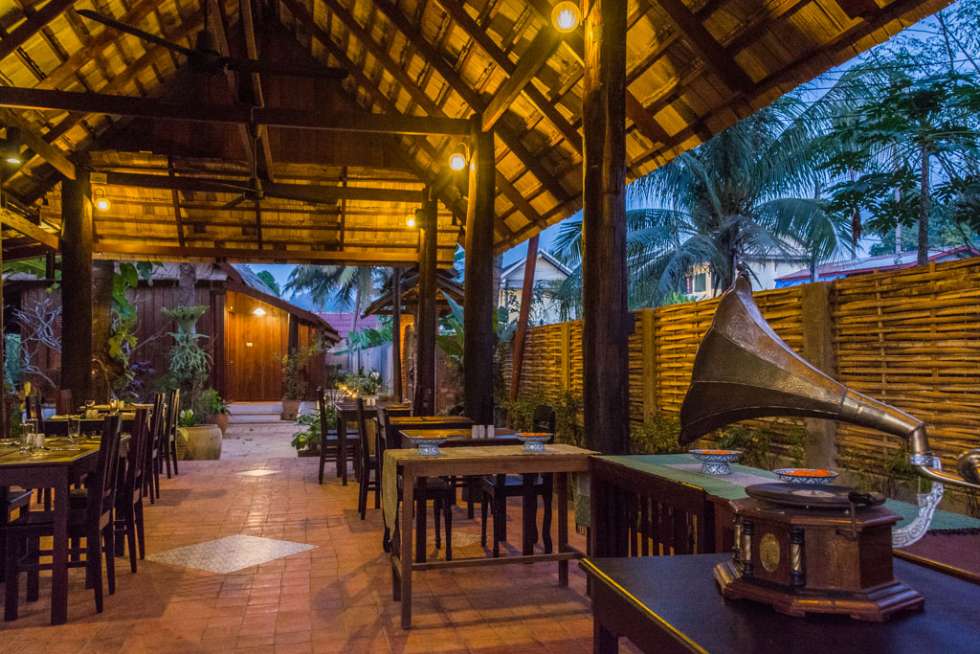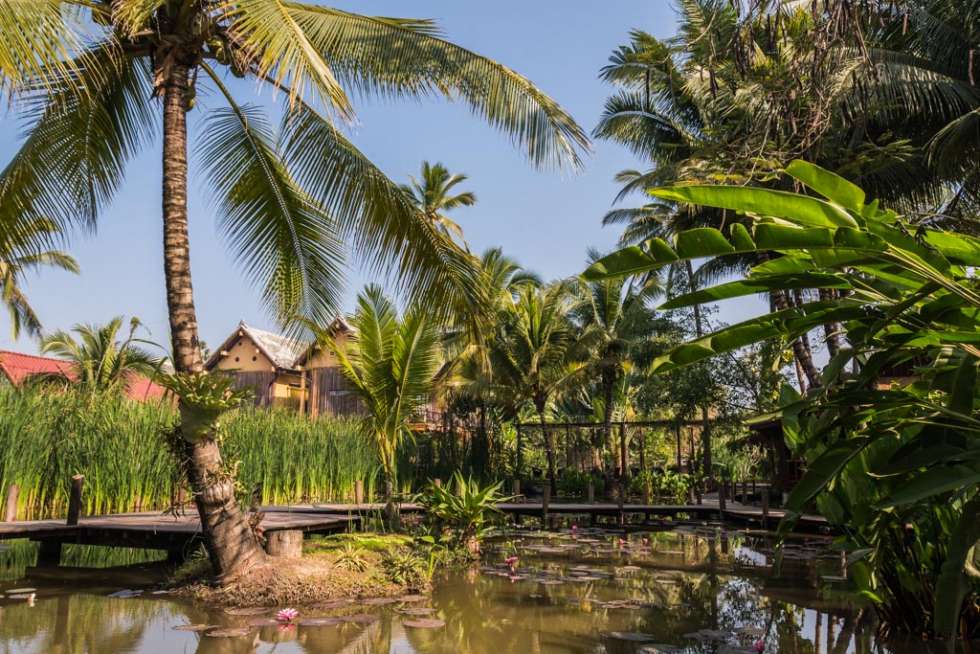 There are five standard, seven deluxe rooms and three rooms with a pond view. In January of this year, Maison Dalabua opened three new bungalows in the hotel area, just at the back of the facility, all with a view of the pond, more privacy and serenity.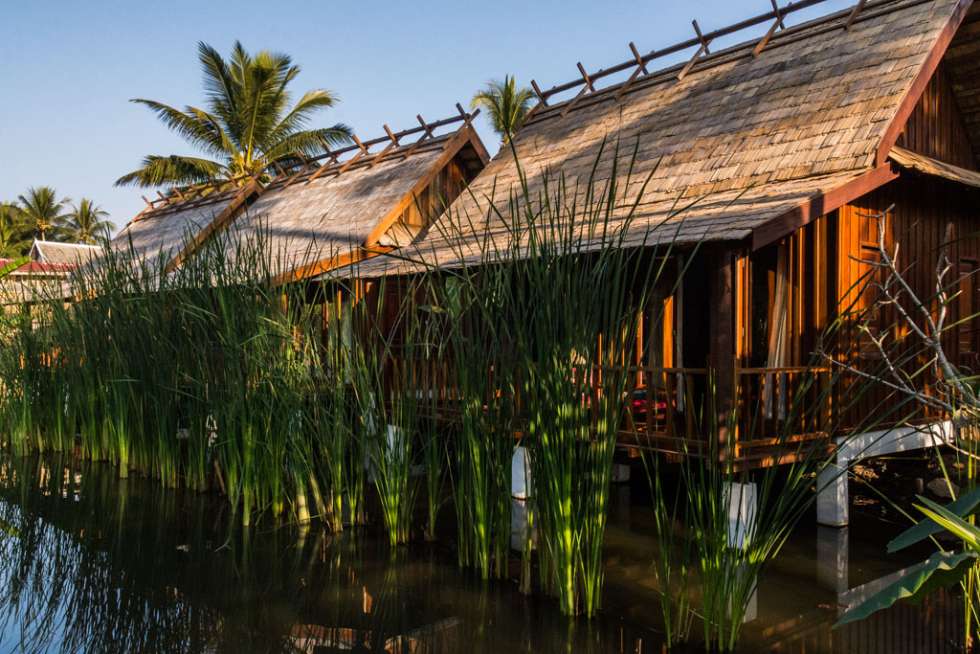 We stayed in the spacious and bright deluxe room with a pond view. The dark wooden floor was matched with light, white curtains, creating a very refreshing atmosphere. The room was designed in a simple, elegant and very tasteful way. The white wall was decorated with a frame full of colourful cotton materials, highlighting the strong weaving presentday culture in Laos.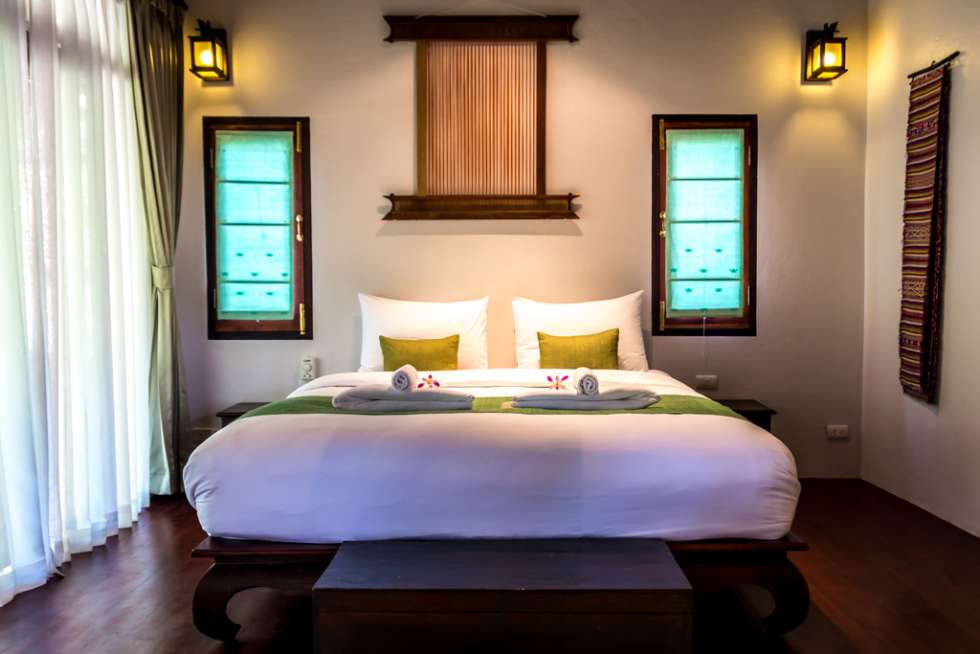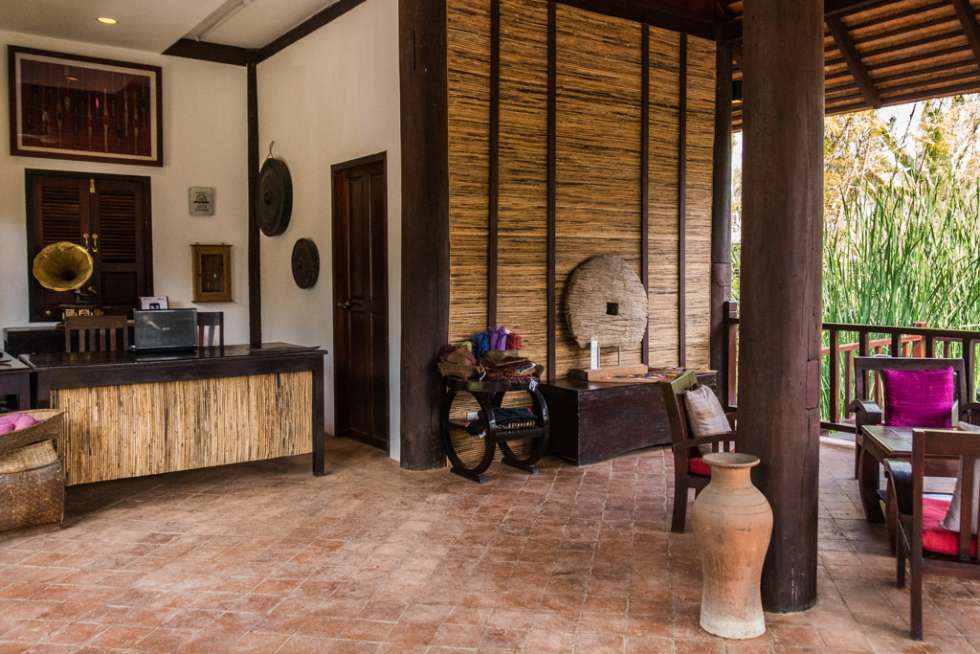 Apart from the comfortable double bed and night tables, the room was equipped with a table, chair, TV, a fan in colonial style, all matching the interior design. We had also a very nice terrace with two comfortable chairs and a table, with an amazing view of the trees, flowers and pond. We were also able to relax on a private terrace in the hall of the hotel, hidden behind the natural bamboo curtain just behind our door.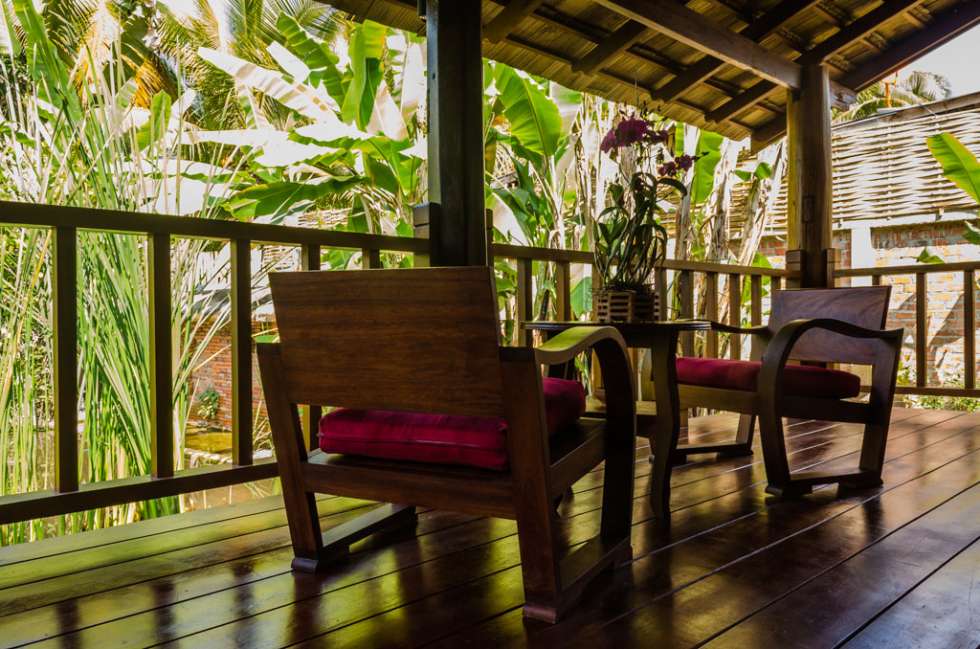 What we really did love about our room was the bathroom with a shower corner, a bathtub with a huge window facing the room, all decorated in grey and white tones. All the toiletry at Maison Dalabua is organic and produced by artisans in Vientiane.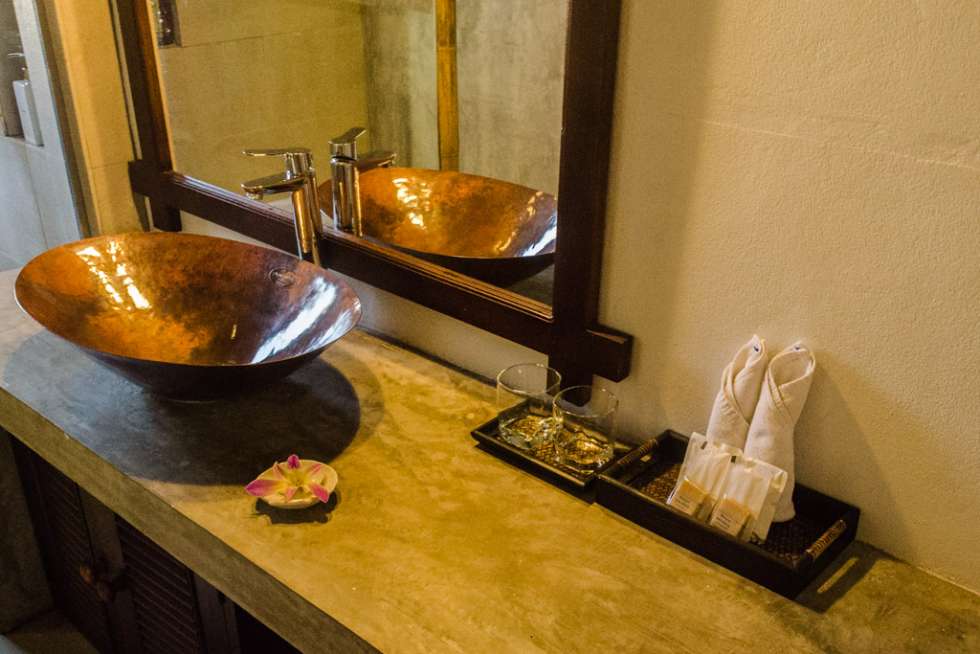 We also enjoyed our breakfast in the patio near the ponds, where we tasted French baguettes, cheese, ham, many different kinds of jams and a traditional breakfast menu selection of eggs and bacon.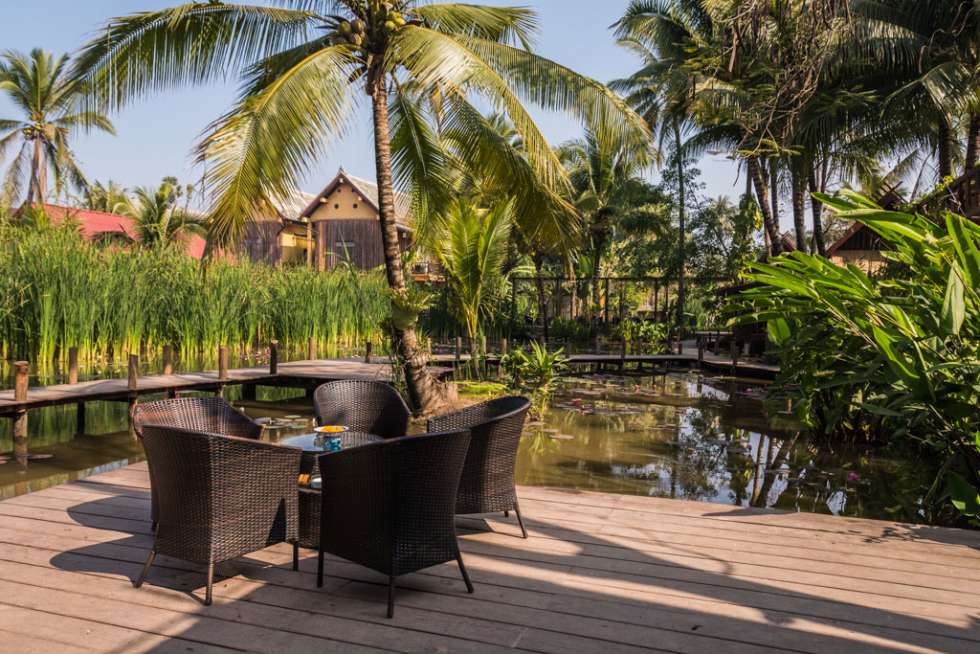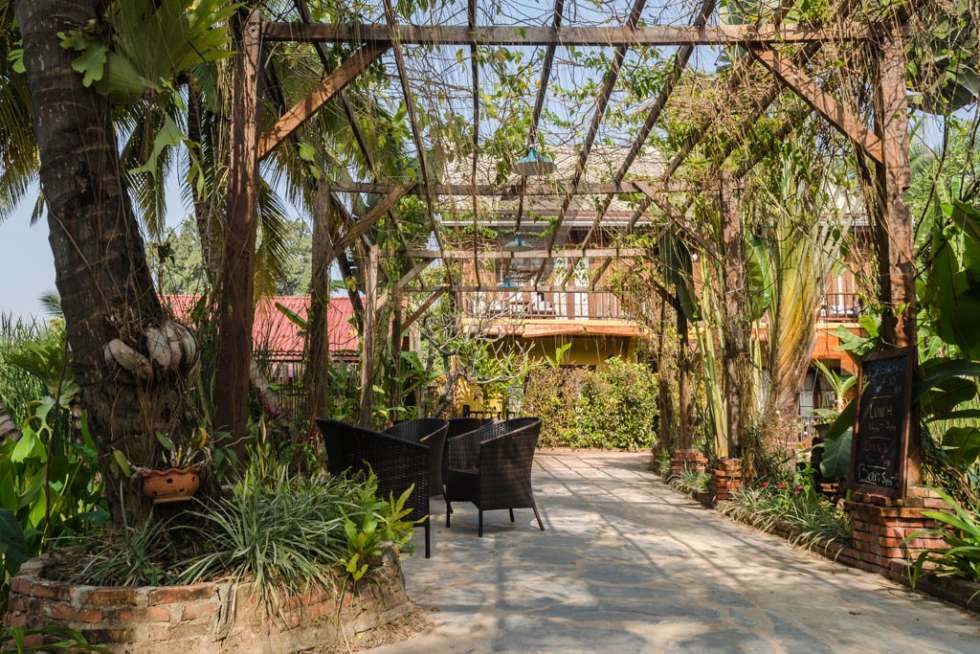 We left the Maison Dalabua completely rested and refreshed. Mrs Marion, the manager of the hotel, made our stay very comfortable. We were happy to hear about the plans for the next year, when the hotel will add on eight new rooms, a swimming pool and a spa with a small shop.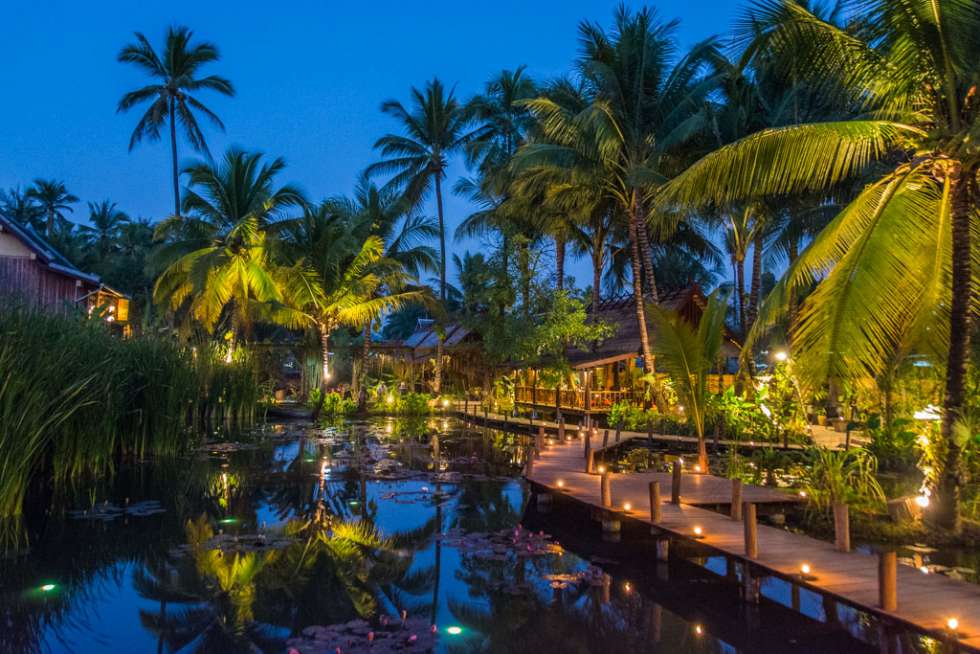 We believe these changes will help other people experience the same tranquil and customer-friendly stay that we had here.
Maison Dalabua
10 Baan Thatluang Phothisalath Road
Luang Prabang
Laos