I'm a flight hacker, which means I talk to a lot of travelers. One of the things I like to ask them is what they would do to make travel better around the world, and when I probe them about accommodations, one answer dominates the rest: "My hotel room never feels like home." E&O Residences, situated neatly in downtown Kuala Lumpur, gave me an entirely new perspective of how a hotel can enchant guests while making them feel right at home.
The Location
E&O Residences is situated directly in the middle of Kuala Lumpur's central business district. With the renowned food street Jalan Alor and bar and nightclub district Changkat Bukit Bintang within walking distance, several MRT stops nearby, and the taxi app Uber offering private taxi rides for incredibly low prices (under 10 MYR, or $3 USD, for a 15-minute ride), you can get anywhere in the city cheaply and easily. And despite being in the middle of all the action, E&O Residences does a great job of creating a calm, relaxing atmosphere that's rare for any city's downtown core.
The Room
I stayed in one of E&O Residences' humongous one-bedroom suites. At 105 sq m (1,130 sq ft), and complete with a spacious living room bridging the kitchen and dining areas, a private study, two bathrooms, and the master bedroom, there's plenty of room for activities here.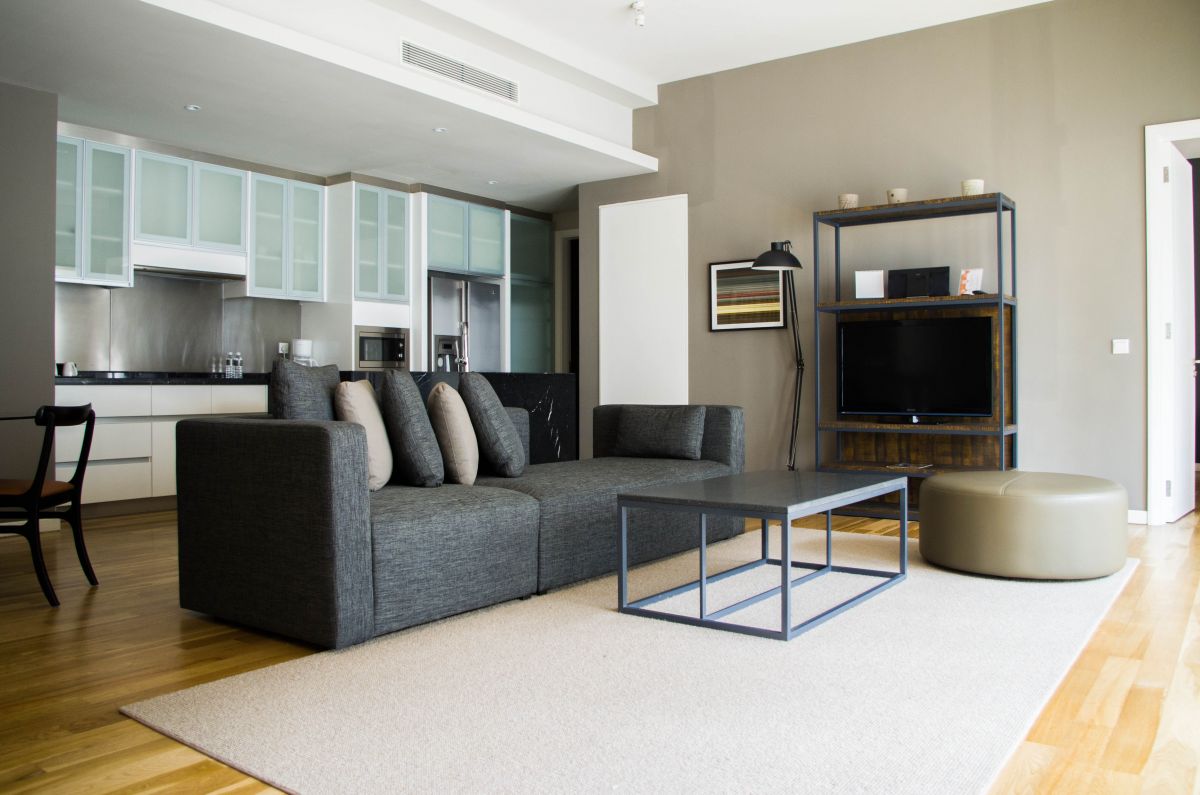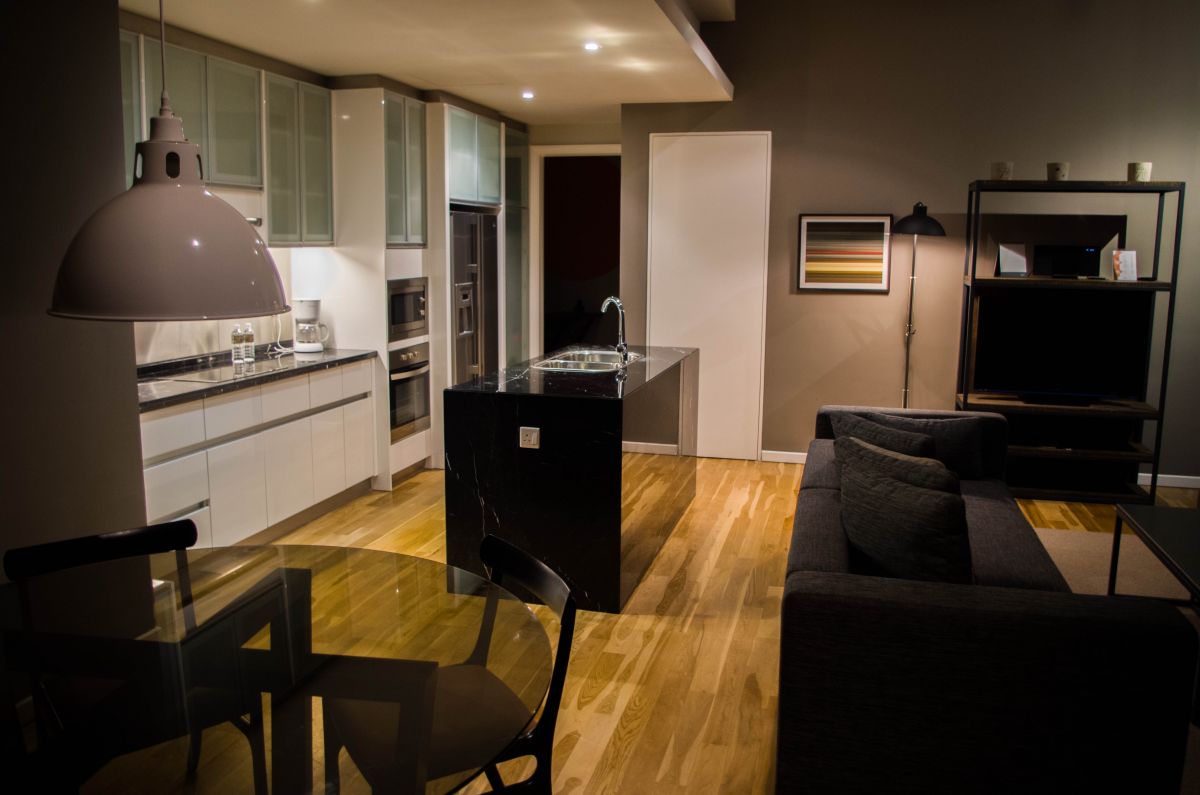 In the master bedroom, the bright white duvet contrasts with the dark headboard and deep, earthy tones spread across the walls. Unimposing bedside tables and an ottoman are the only other furnishings that grace this minimalistic setup.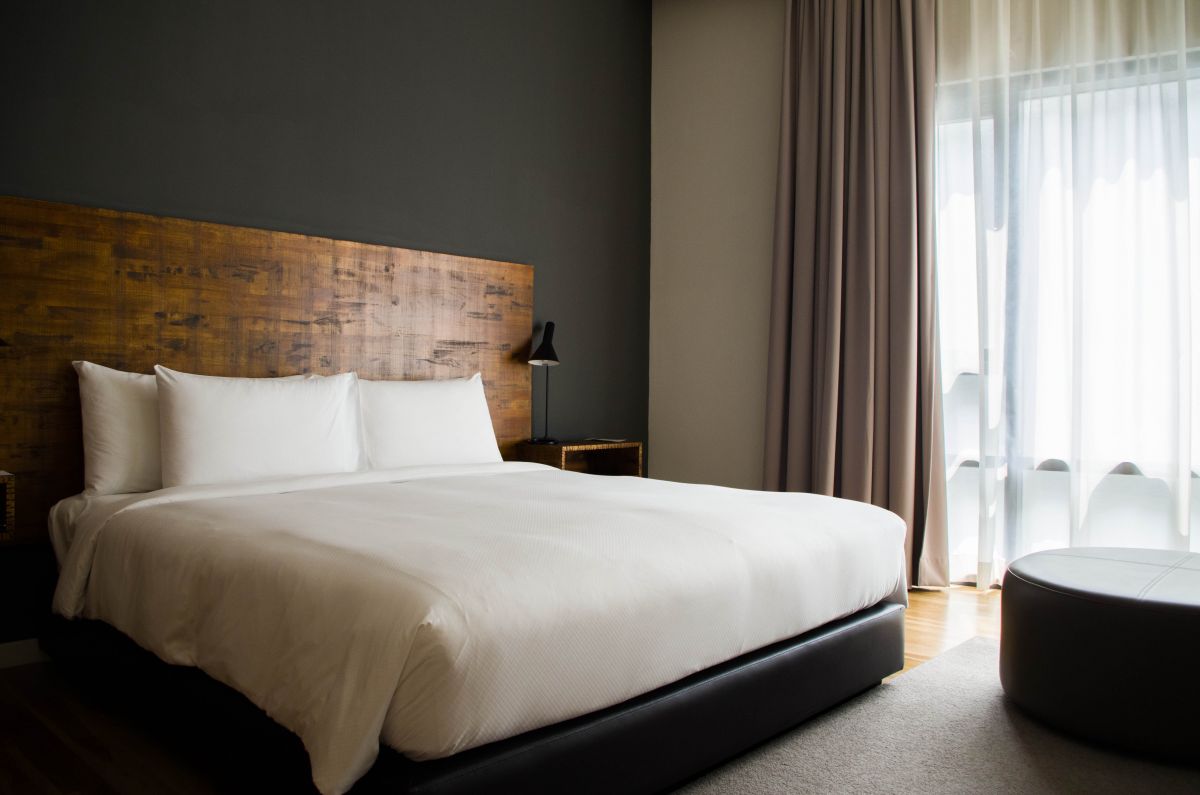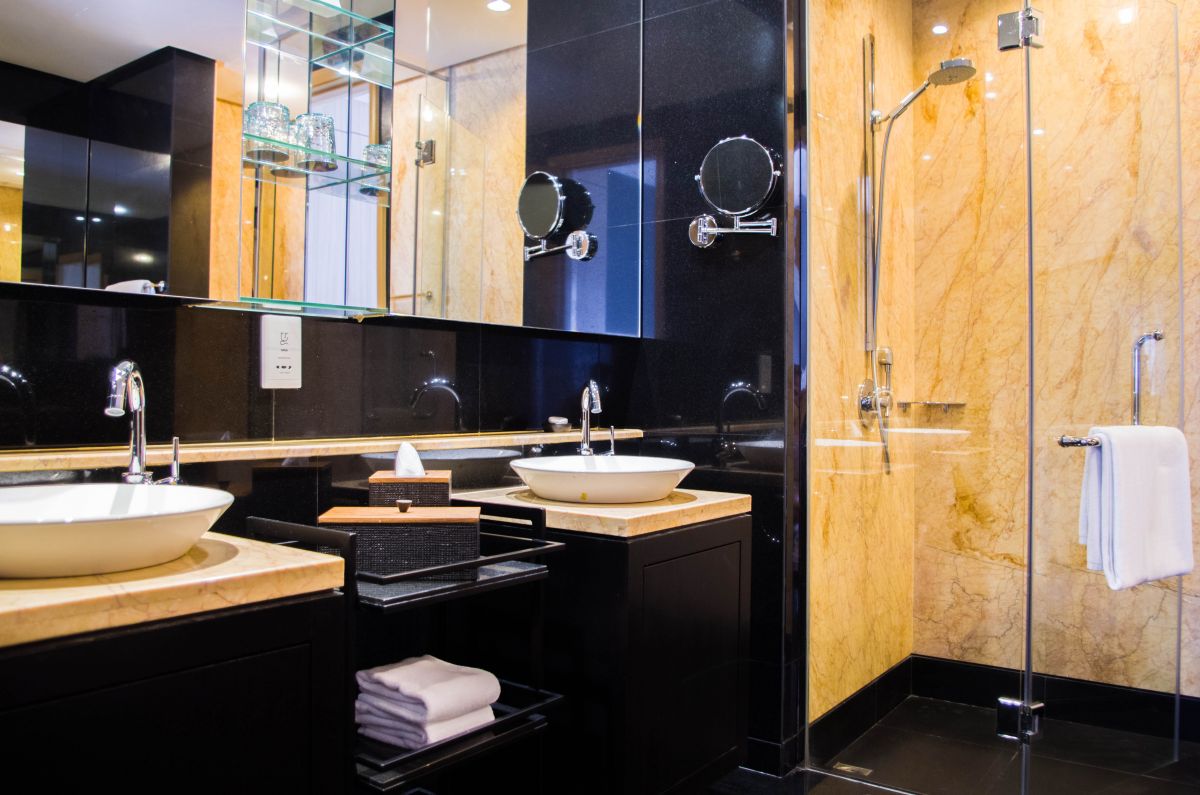 The Facilities
E&O's outdoor facilities are just as impressive as the rooms. A full-sized swimming pool sits surrounded by palm trees and other greenery, hidden from the towering skyscrapers nearby. A few Jacuzzis sit off to the side, tucked away from the warm sun beneath white canopies; large swing loungers rock gently back and forth in the light breeze. Despite being so close to the heart of Kuala Lumpur's business district, E&O Residences maintain a quiet serenity difficult to replicate in cities today.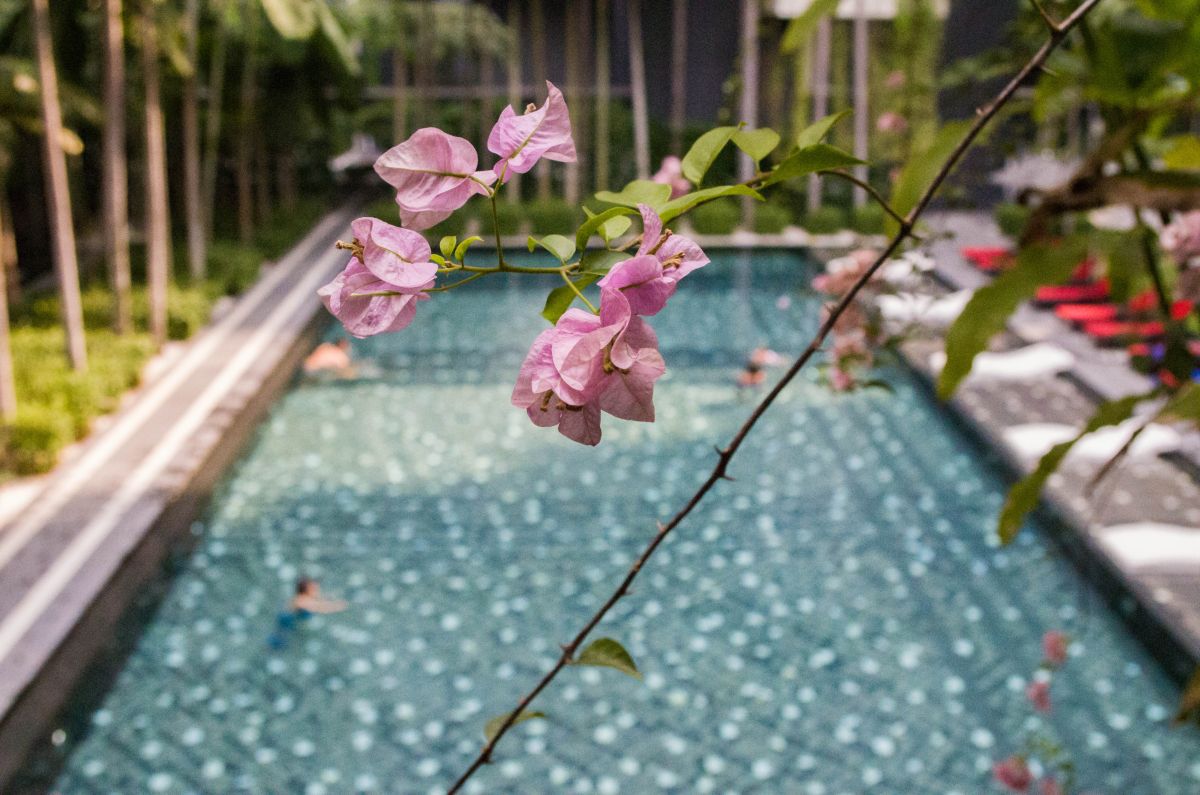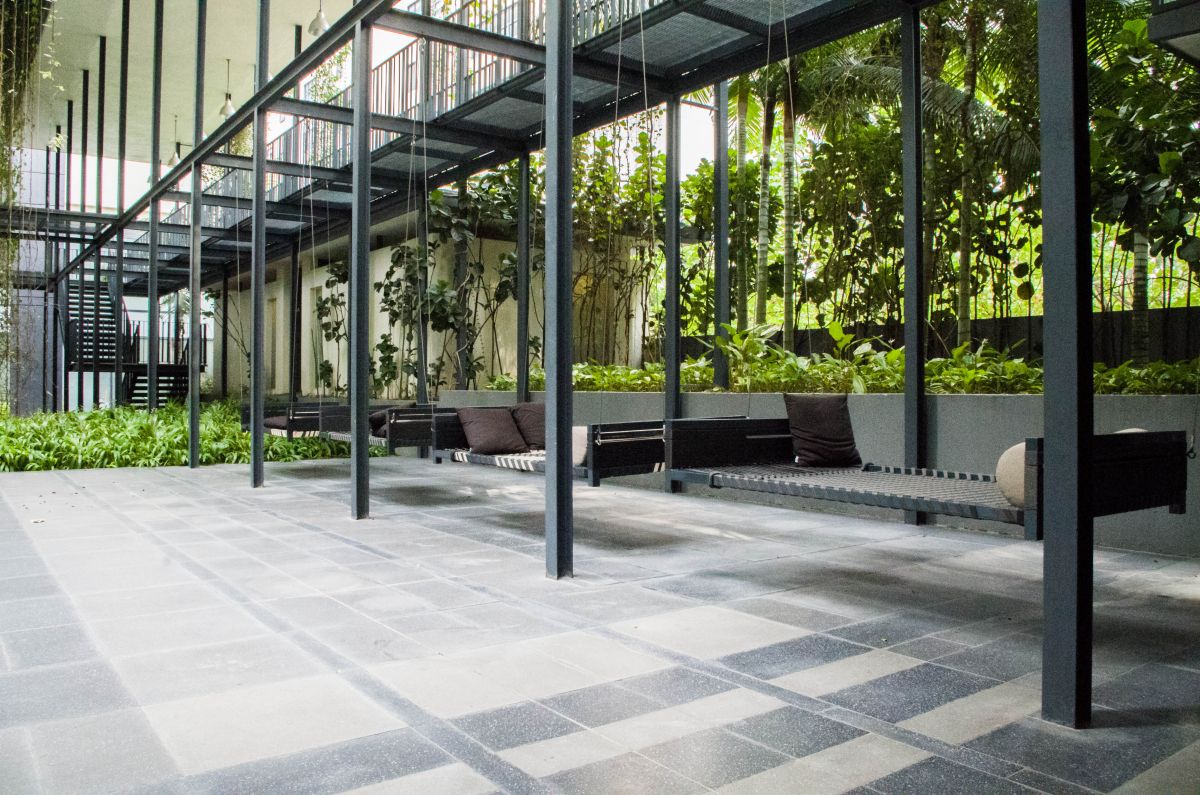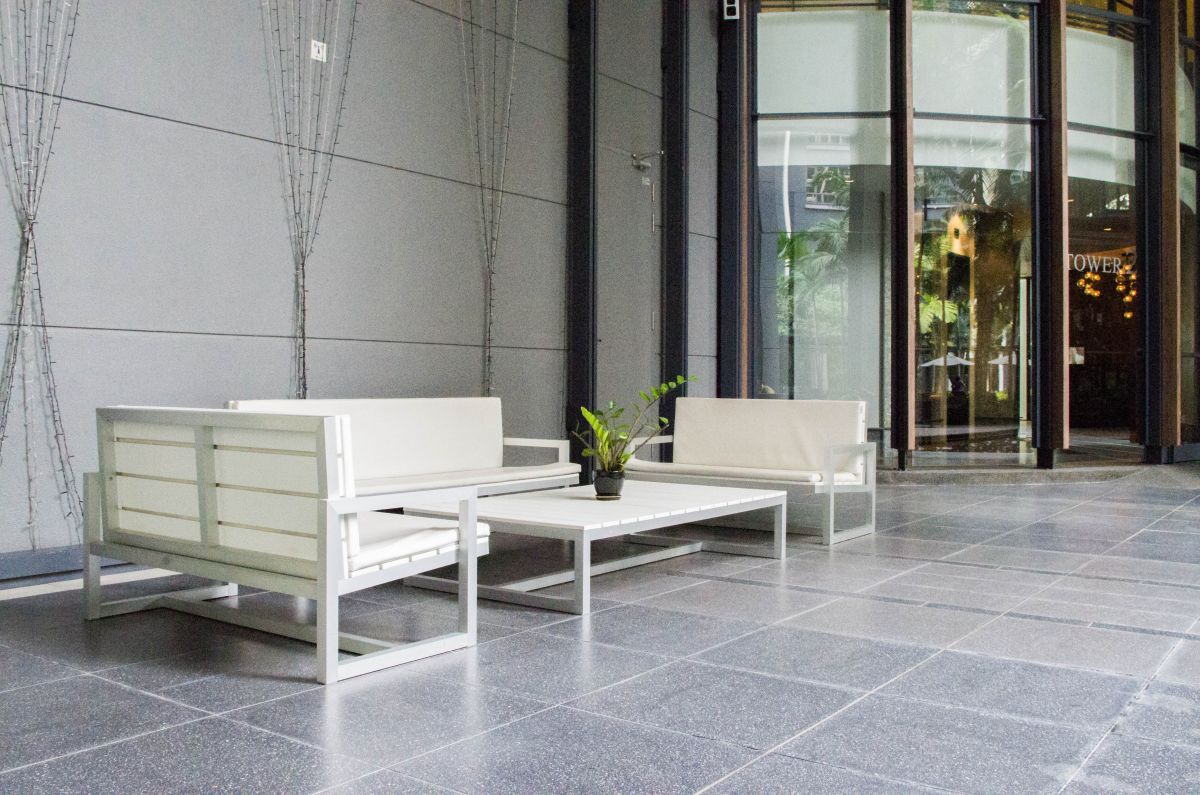 The Experience
The E&O Residences staff went beyond the call of duty to ensure that my stay was everything I could've asked for and more. Here's an example of what I mean: as I checked in, I casually chatted with a staff member about my affinity for unique cafes. No more than a few minutes later, an email hit my inbox with three cafe recommendations within walking distance, specifically tailored to what I had told her I liked. Plus, she included a great seafood restaurant nearby and some information about nightlife, all without my request. That's what I call great service.
And with amenities like the yoga studio, gymnasium, and a dedicated business centre for taking calls and getting work done, I'd come back and stay here again in a heartbeat! Learn more and book your stay at E&O Residences Kuala Lumpur on their website here.